curator and exhibition designer
aquí estamos / here we are
 is an online exhibition, an act of collective solidarity, regeneration and celebration between queer artists, based in Bay Area and in Puerto Rico, redefining the domestic space. Under the circumstances of the shelter-in-place in the Bay Area and the lockdown in Puerto Rico, the question of what a domestic space is, what it should be for and what it should do, has shifted. aquí estamos / here we are fosters conversations and collaborations amongst artists from two places that are home to joyful, persevering, and active communities. As queers of color, re-imagining our futures includes rejecting the past as "the normal" and questioning our own relationships with what is considered a domestic, private or safe space.
Once a week throughout June 2020, artists shared work through intimate online conversations and a virtual exhibition that took over 
Queer Cultural Center's Instagram
. Artists created work rethinking what a domestic space is and could be. At the end of June, all the artists gathered to have an open conversation with the show's curator,
 Juan Carlos Rodríguez Rivera
, and independent curator, 
Natalia Viera Salgado
, on how we reimagine collective futures from a domestic space.
aquí estamos / here we are
 es una exposición virtual, un acto de solidaridad, regeneración y celebración colectiva entre artistas cuir, establecides en el Bay Area y en Puerto Rico, redefiniendo el espacio doméstico. Bajo las circunstancias creadas por el "shelter-in-place" en el Bay Area y el toque de queda en Puerto Rico, la pregunta de lo que es el espacio doméstico, para que se utiliza y qué función debe tener, ha cambiado. aquí estamos / here we are fomenta el diálogo y las colaboración entre artistas de dos lugares que son hogar para comunidades risueñas, perseverantes y activas. Como cuirs de color, re-imaginar nuestros futuros incluyes rechazar el pasado como "la norma" y preguntarnos nuestra propia relación con lo que es considerado domestico, privado o un espacio seguro.
Semanalmente durante el mes de junio 2020, les artistas compartieron su trabajo a través de conversaciones íntimas y una exposición virtual en el 
Queer Cultural Center's Instagram
. Les artistas crearon trabajo repensando qué es el espacio doméstico and que puede ser. Al final del mes de junio, todes les artistas se unieron para tener una conversación con el curador del show, 
Juan Carlos Rodríguez Rivera
, y con la curadora independiente, 
Natalia Viera Salgado
, acerca de cómo imaginamos futuros colectivamente desde el espacio doméstico.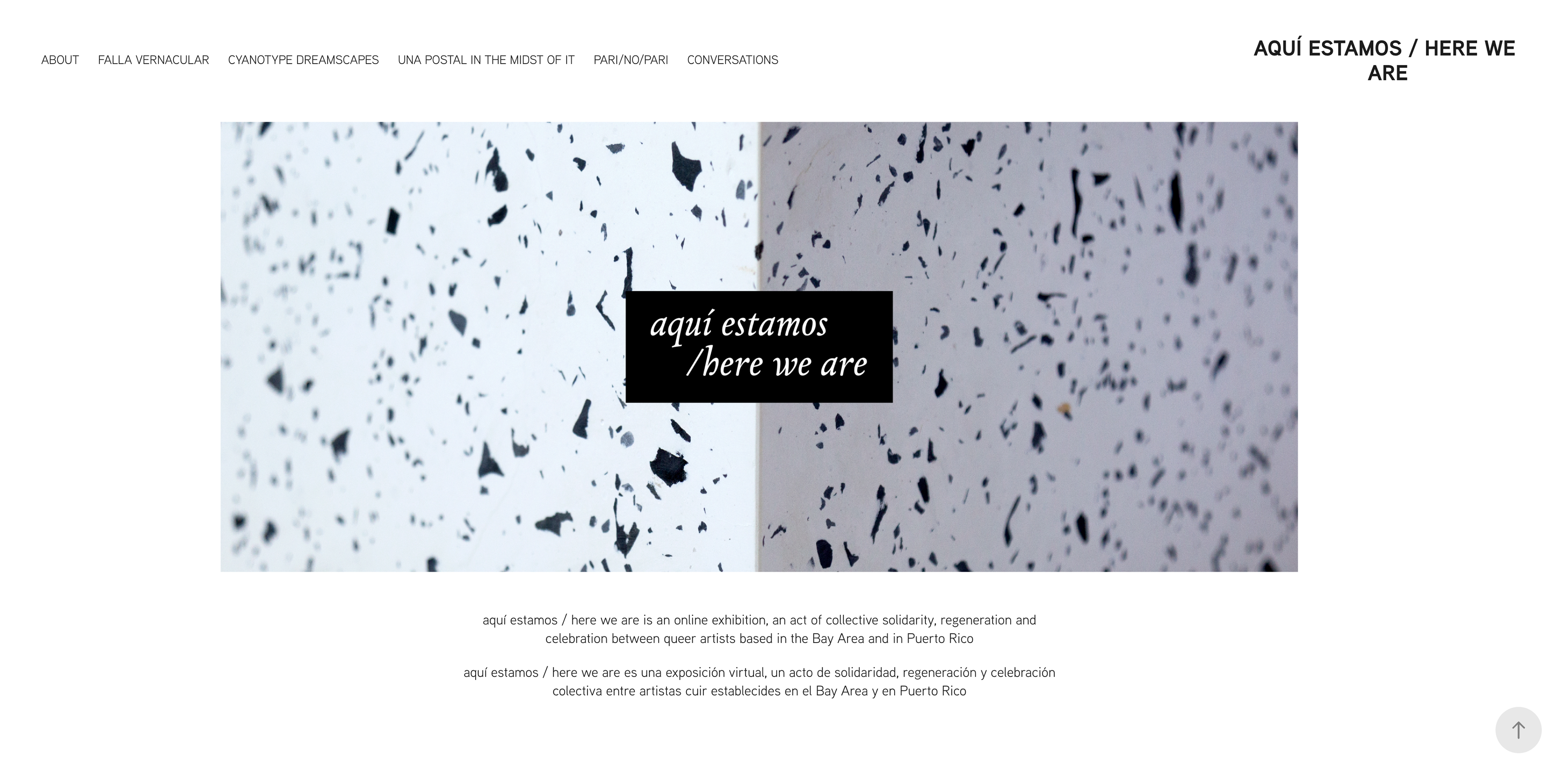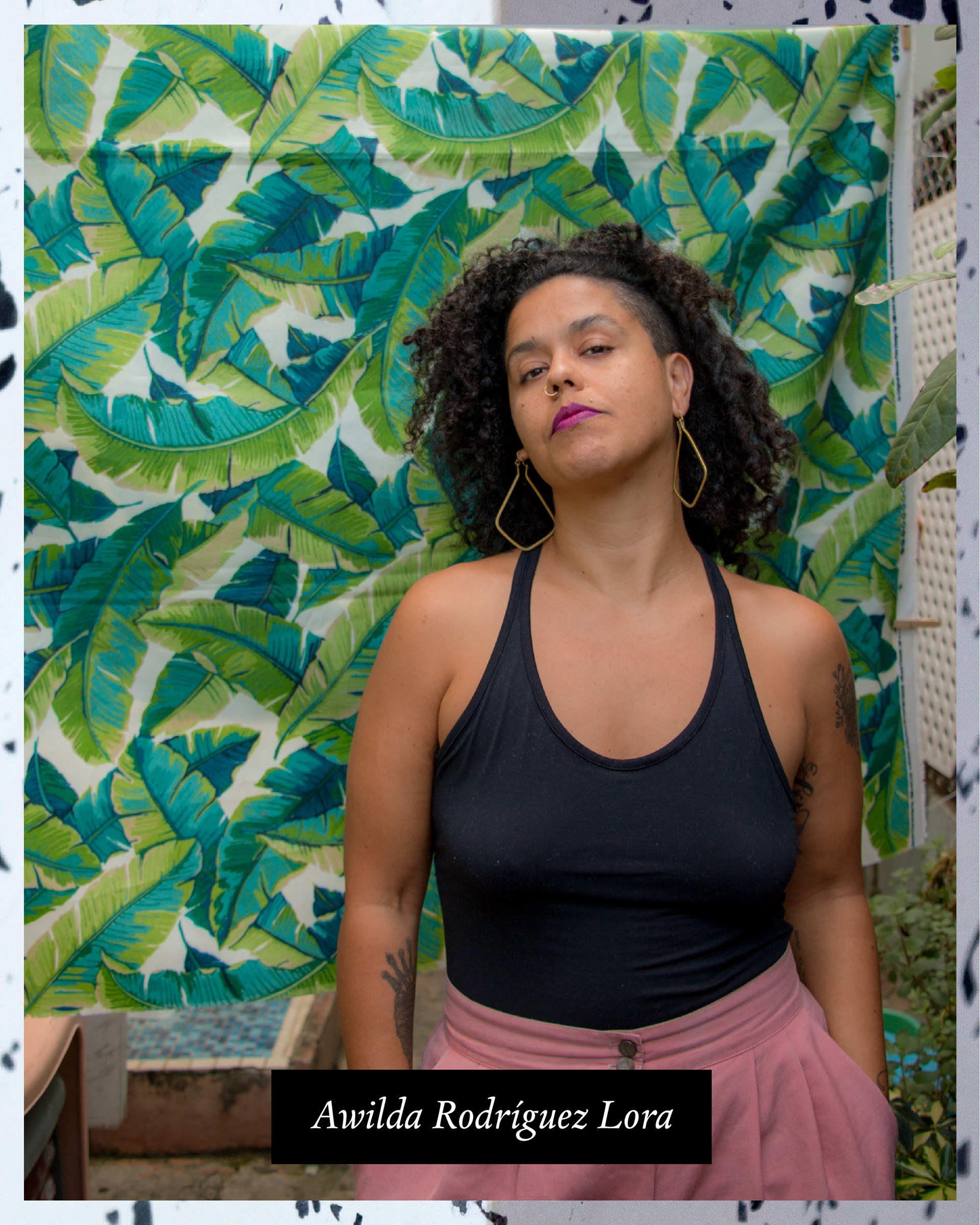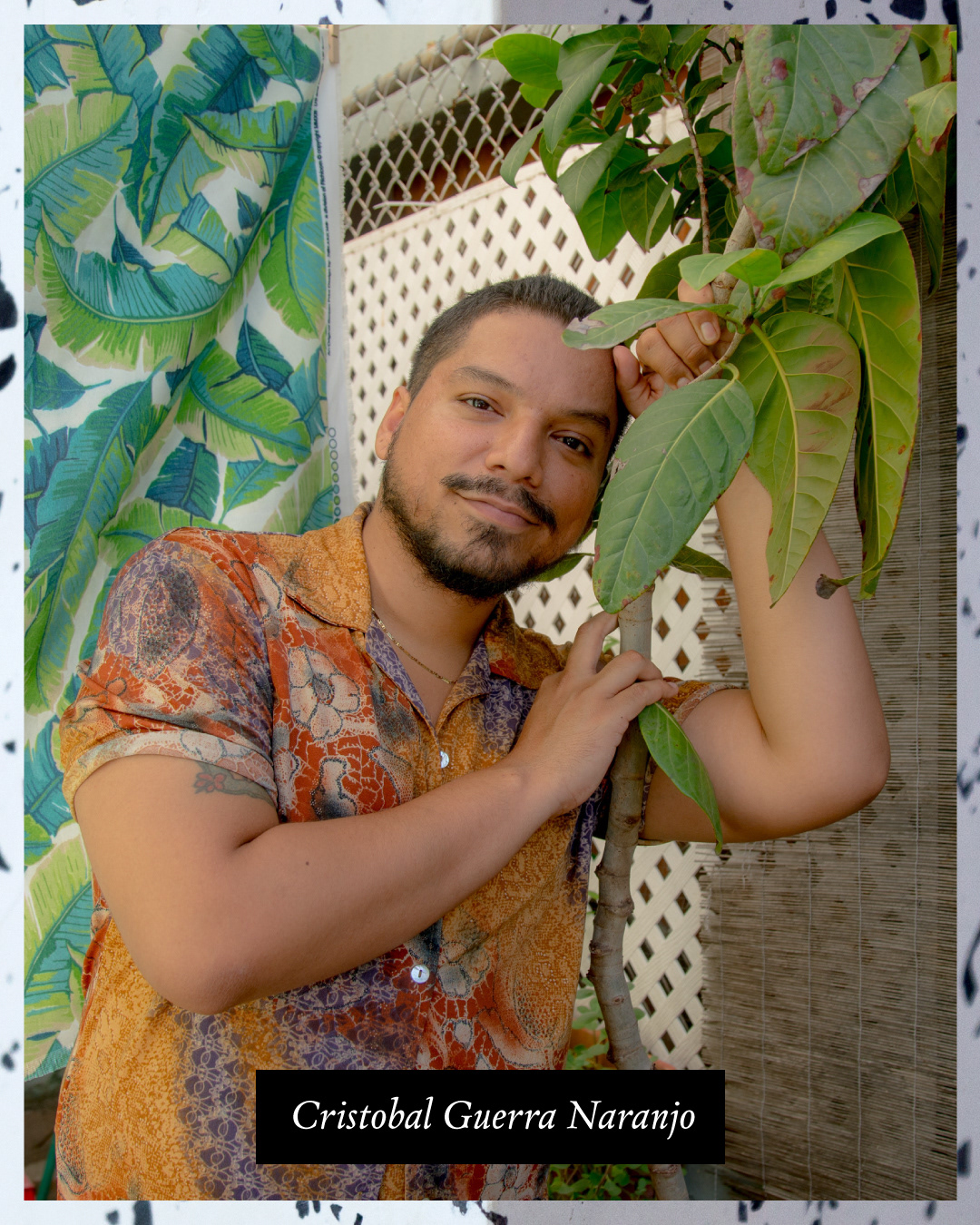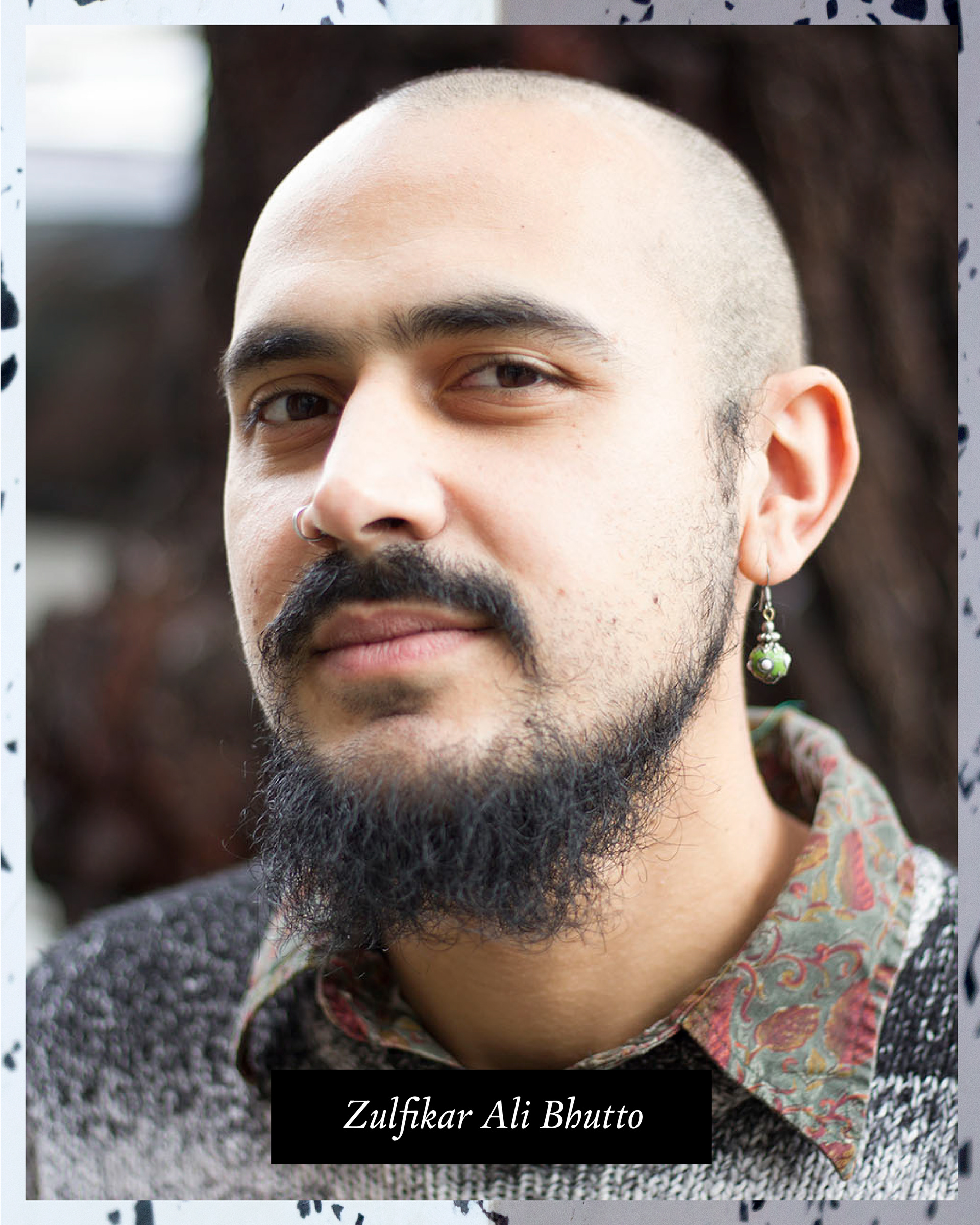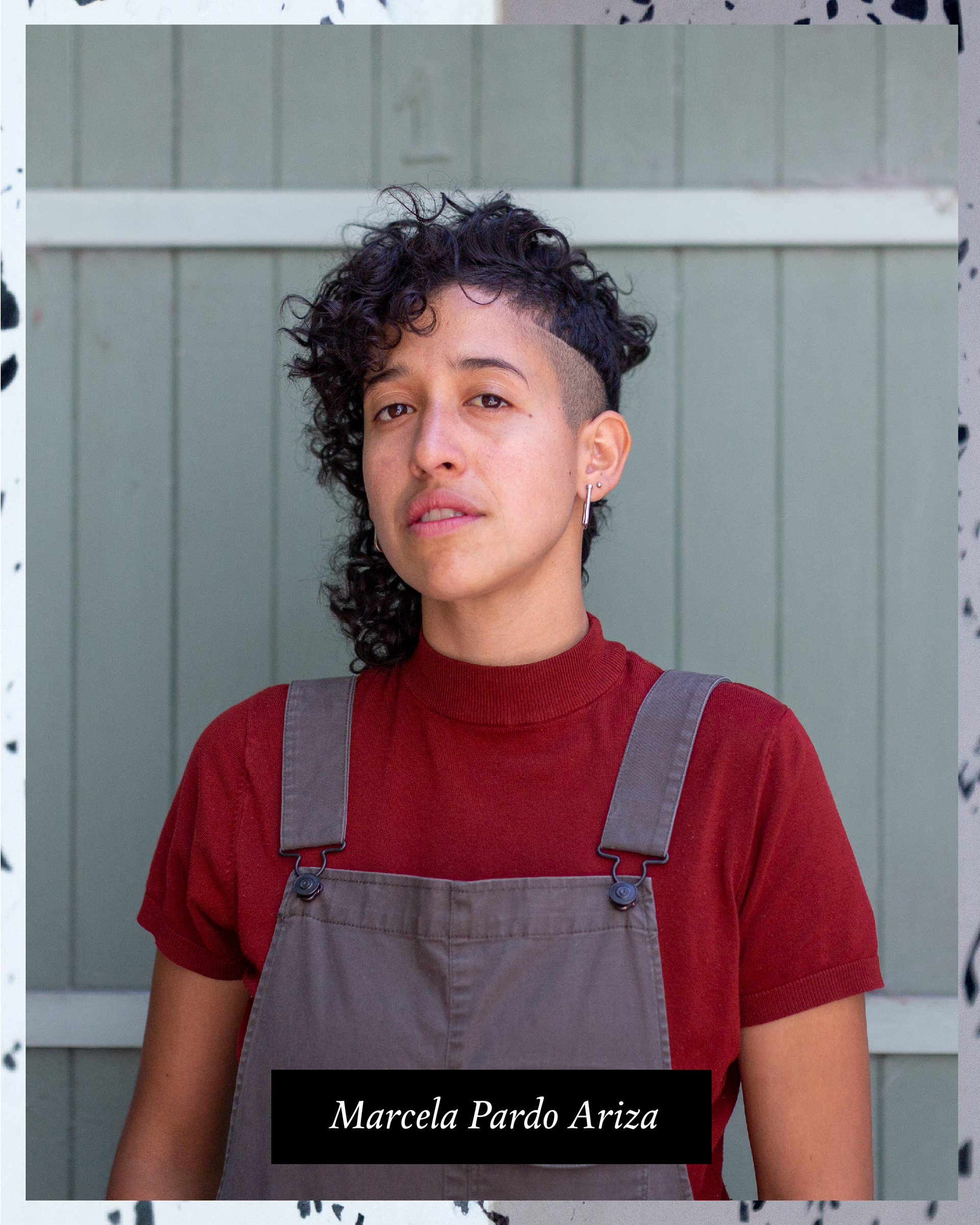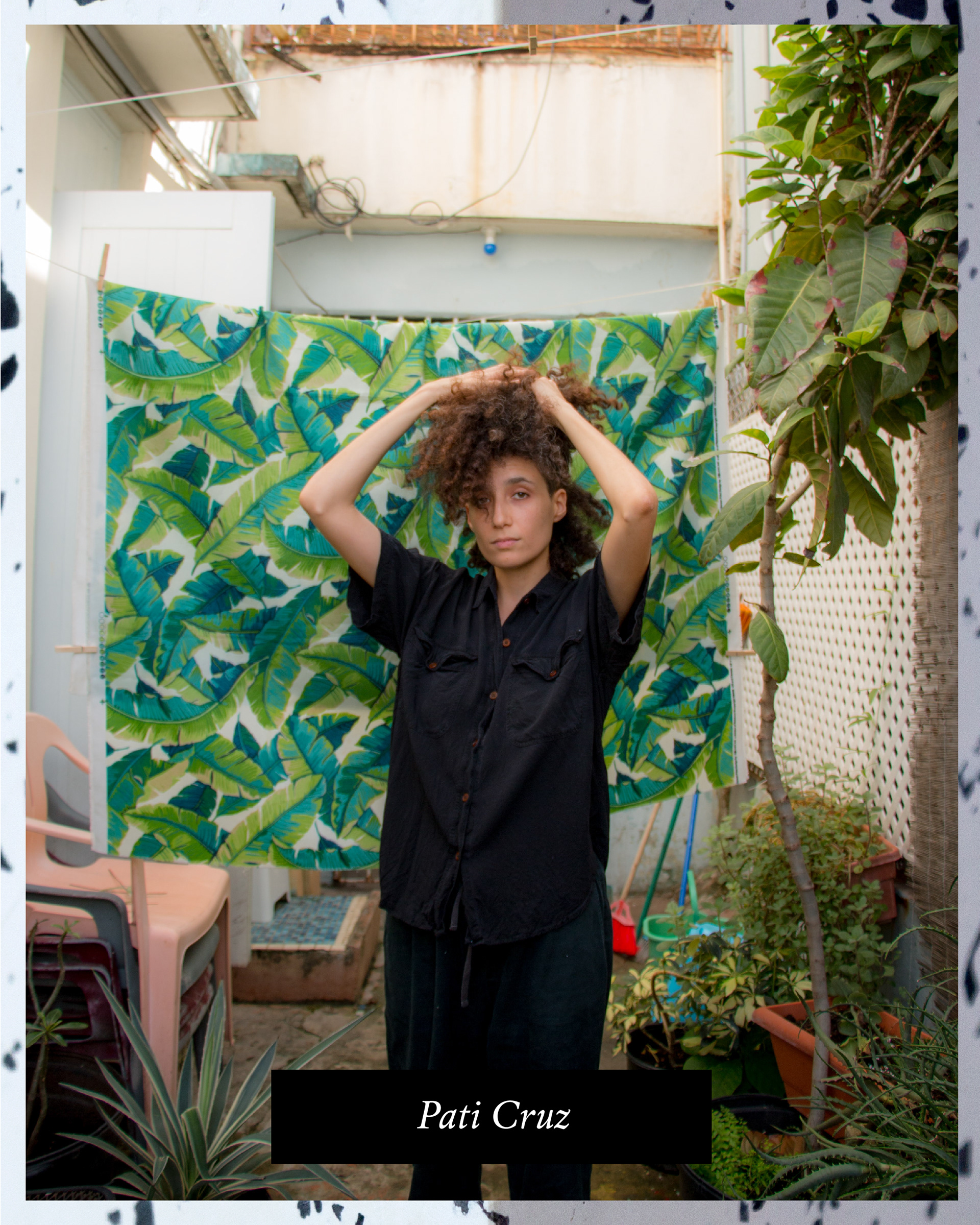 Awilda Rodríguez Lora (ella/she/her) & Cristobal Guerra Naranjo (he/they)
experimento . poli temporal . del estar y no estar . simultáneamente . hacer y deshacer . espacios domésticos aislados . cruzan . imaginario exterior . sus posibilidades sofocadas . una improvisación performática y audiovisual que usa el ---glitch--- como partida para explorar una frustración compleja entre lo presencial, lo tangible y sus fallidas imitaciones.
experiment . poli temporality . from being and not being . simultaneously . doing and undoing . alienated domestic spaces . crossings . imagined exterior . suffocating possibilities . an audiovisual and performative improvisation that uses the ---glitch--- as a starting point to explore the frustrations and complexities between the presence, the tangible, and its unlimited errors.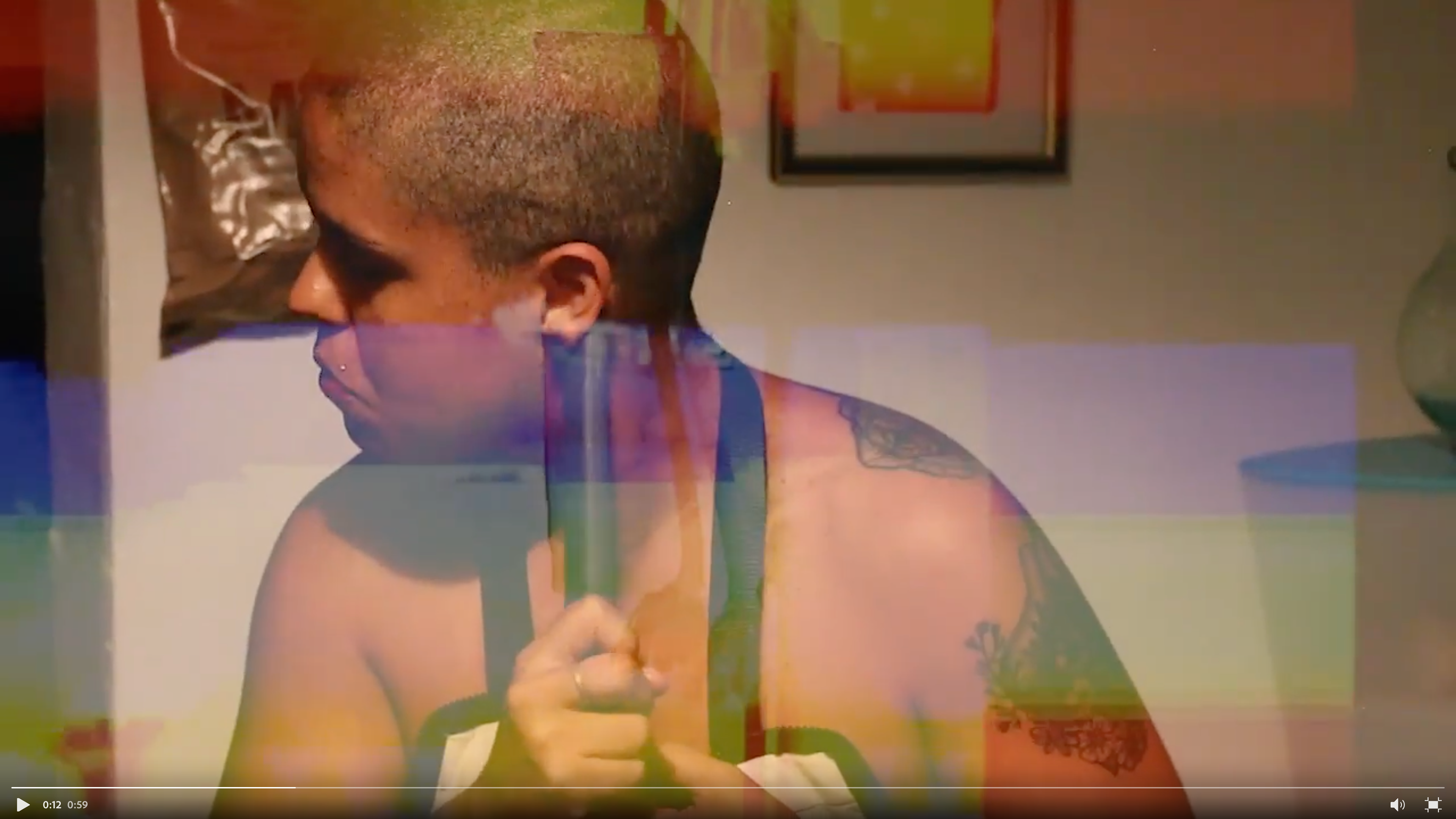 CYANOTYPE DREAMSCAPES

Zulfikar Ali Bhutto (el/he/him)
These cyanotypes are poetic experiments in dreamscapes, combining images and words together into a deep blue starry sky. Dreams have become more present or memorable in my life since this pandemic began. In my research for my larger multidisciplinary project, Tomorrow We Inherit the Earth, where the queer Muslim imaginary takes center stage, I have found that in Islam dreams are theologically valid spaces, they can tell us things and allow us to confront inner demons, past lovers and even the prophets and angels themselves.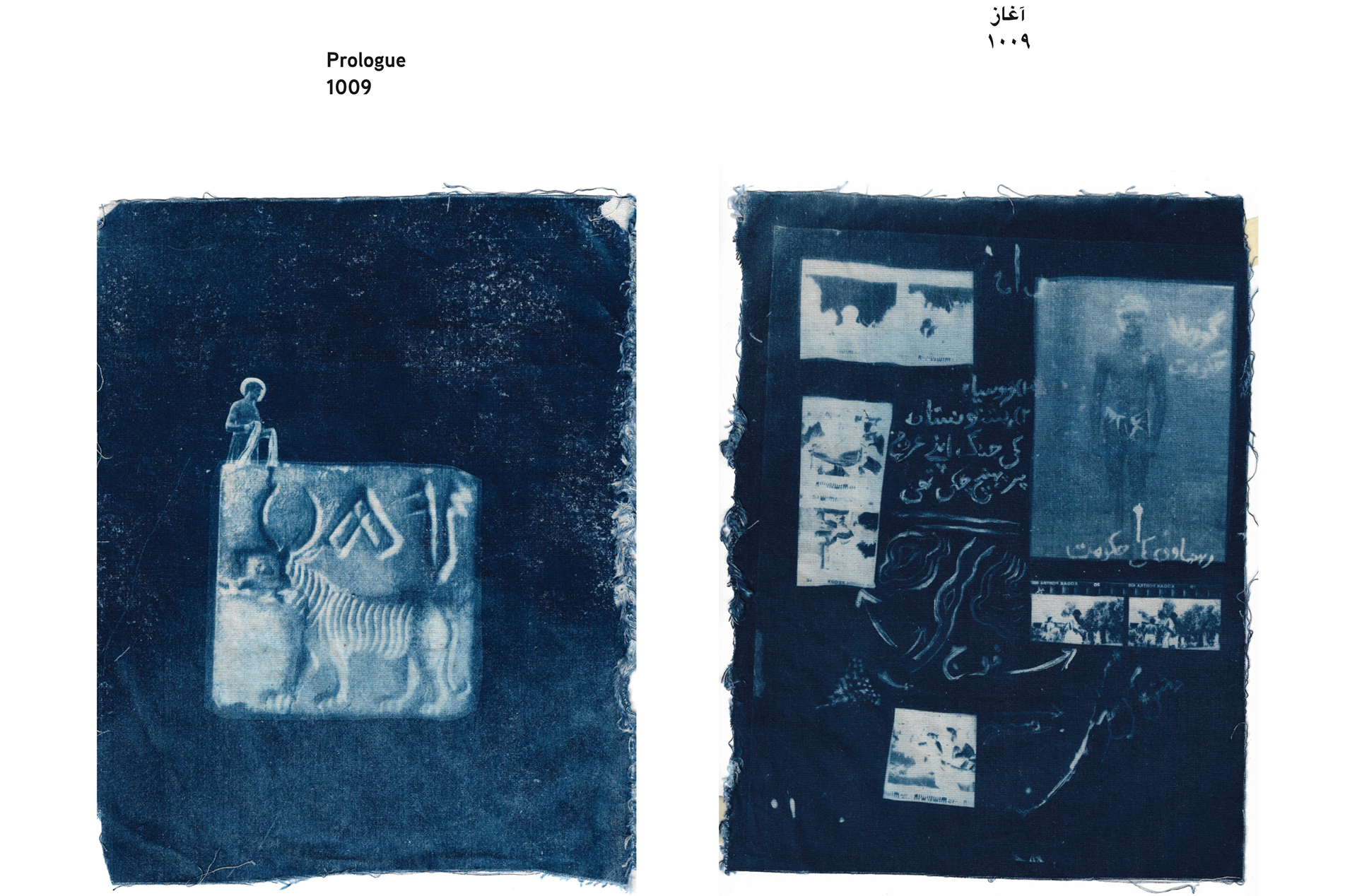 UNA POSTAL IN THE MIDST OF IT

by Marcela Pardo Ariza with José Joaquin Figueroa /Jamil Hellu / Lukaza Branfman-Verissimo
Every week since March 2020 feels different. The energy is penned up, uncertainty is high,  and the momentum is both suffocating and hopeful. With these works, we touch upon stillness, belonging, crisis, fear, pain, hope, queer and diasporic subjectivity, and the powerful uprisings against state violence and police brutality towards Black folks and the ongoing work that is necessary for the reality we do want to live in and inhabit collectively.
Shelter-in-place and the COVID-19 global pandemic, has me thinking about how printed matter is such a powerful way of communicating. Inevitably, attempting to find the exact postcard that represents the reality that we are living in is almost impossible. For these reasons, I decided to materialize my current piece of mind and shared my experiences by creating a still life image to represent this time. As a way of longing for dear friends and collaborators during this time, I invited three queer artists based in the Bay Area,
 José Joaquin Figueroa
, 
Lukaza Branfman-Verissimo
 and 
Jamil Hellu
, to partake into this exercise. I asked them to create a still life that reflects the reality they are currently in, to include the objects, words and feelings that surround them. A type of visual engagement for us, for you, a unique postal of this moment.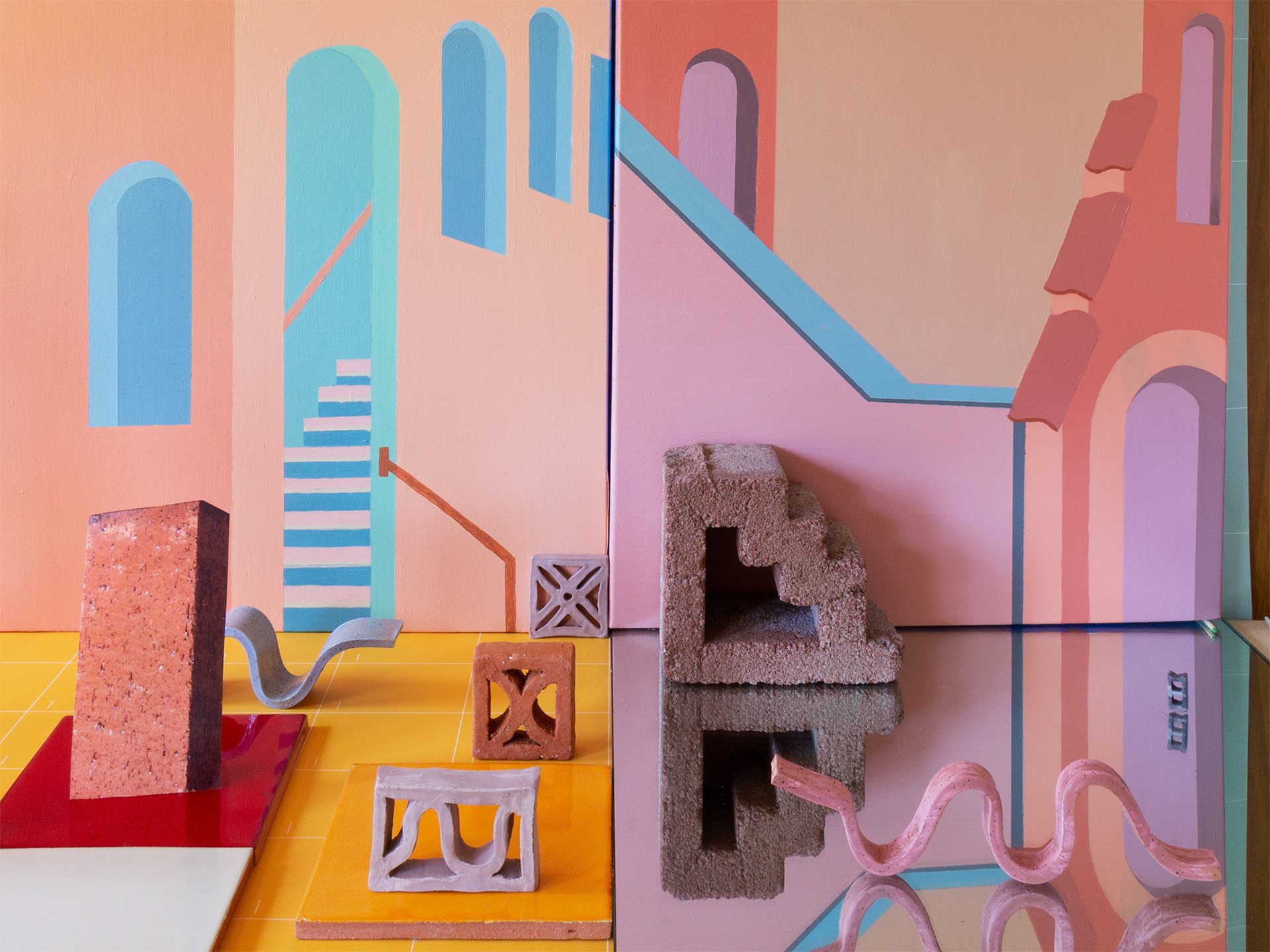 PARI/NO/PARI

Pati Cruz (elle/ella/they/her), Simón (elle) & Juanki (el)
El video busca insertar una memoria construida en la mente de las personas de este pari que nunca pasó en 
El Hangar
 en Santurce. Si el archivo visual existe, entonces estuvimos ahí; tan cerca, que no hubo más alternativa que tocarnos. 
The video looks to insert a constructed memory in the mind of the people of this party that never happened in 
"El Hangar"
 in Santurce. If the visual archive exists, then we were there; so close, that there wasn't another alternative other than touching each other.
Colaboradorxs/equipo de realización:
Pati Cruz, Juan Carlos Malavé, Lis Santana Varela / Simón, Lale Namerrow, Rocío Villegas, Tania Gabriela
Lista de invitadxs al pari/no/pari:
Cora, Rou, Cé, Karo, Yeivy, Rosie, Awilda, Cristóbal, Edrimael, Adi Love, Macha Colón, Lenga, Kaya-té, Nono, Jupitah, Chris Griandher, Lú, LeQueen, María José, Lil Javi, Nikko, Tatx, Mini, Gabe, Bless, Betún, Niño, Leo, René, Tutti, Dingo, Ely, Tacha, Lumina, Anomalia, Ien, Carla, Isa, Marilyn
Agradecimientos especiales a:
El Hangar en Santurce, Beta-Local: beca El Serrucho, El cuadrado gris, Gisela Rosario, Tania Gabriela, Fefa / WetJustice, Ms bles, Mix por DJ Kaya-té, Awilda Rodríguez Lora, Bianca Paloma Ortiz Núñez
Artists talk about the sense of the world, solidarity, regeneration, celebration, and the domestic space