This project started from our daily walks and seeing our favorite places in San Francisco closed and boarded up during the shelter-in-place caused by COVID-19. Additionally, we saw our dearest friends severely affected by the closing of these businesses caused by the shelter-in-place. 
After seeing the businesses' hopeful and earnest messages in social media, we contacted them with a potential collaboration. Our idea was to support them by wheat pasting excerpts of their messages outside their storefronts. The project intends to have a poetic energy in public space  that recognizes the fact that we are all interconnected and we need each other's support now more than ever. 
Made in collaboration by: Juan Carlos Rodriguez Rivera,
Marcela Pardo Ariza
& Felipe Garcia JR. 
Este  proyecto comenzó a partir de nuestras caminatas diarias, al ver nuestros lugares favoritos en San Francisco cerrados a causa del COVID-19. También surgió como respuesta al escuchar a nuestros amigos, algunos de los cuales trabajaban en estos establecimientos, gravemente afectados por el cierre indefinido de estos espacios y negocios.
Al ver que los mensajes de estos espacios en las redes sociales eran esperanzadores, decidimos contactar a estos lugares con una propuesta colaborativa. Decidimos hacer un gesto pegando frases o sus propios mensajes fuera de estos establecimientos. La intención del proyecto es que tenga una energía poética que reconozca el hecho de que todos estamos interconectados y necesitamos el apoyo mutuo ahora más que nunca 
Latin American cocktail bar located in the Mission District of San Francisco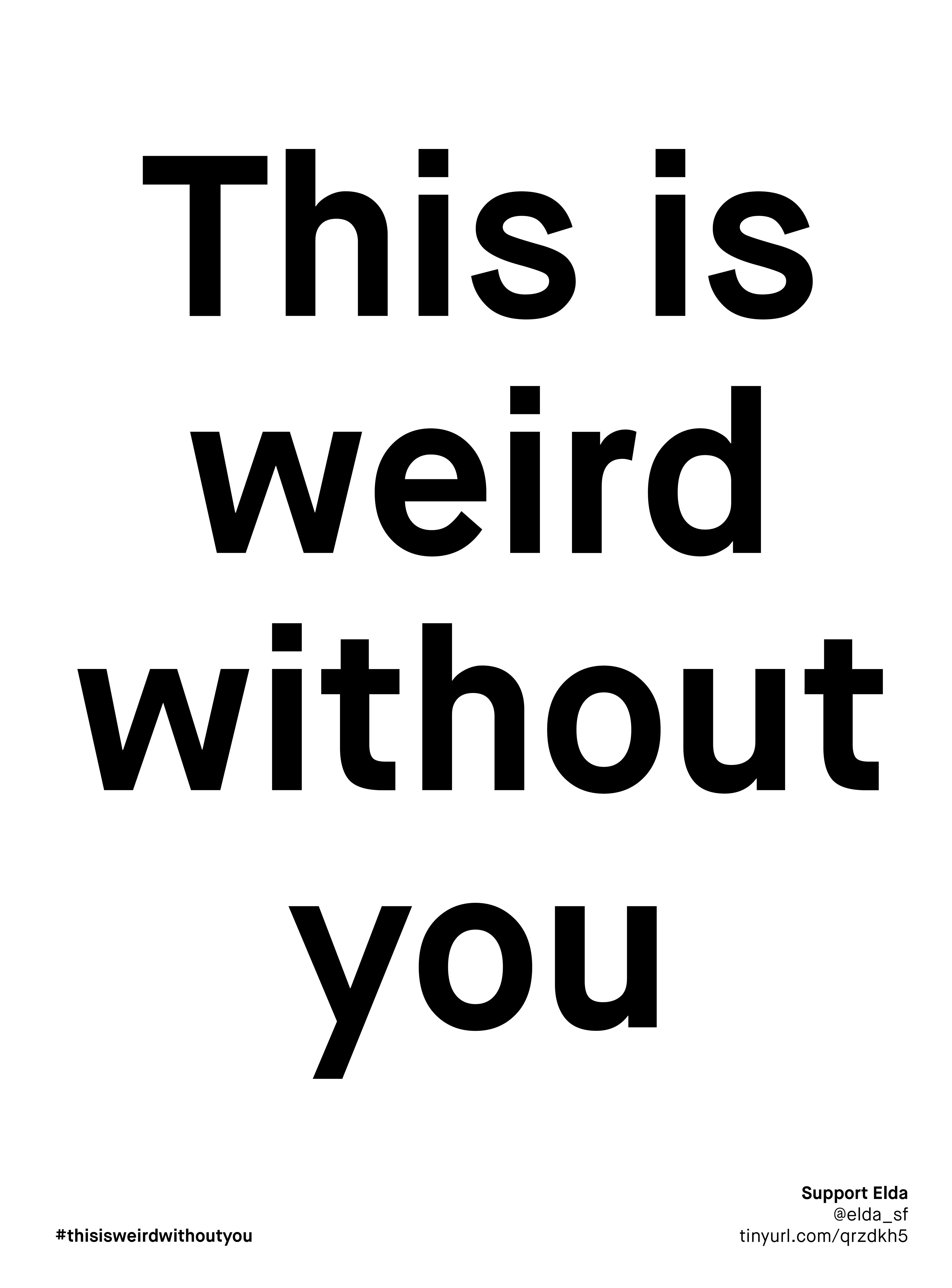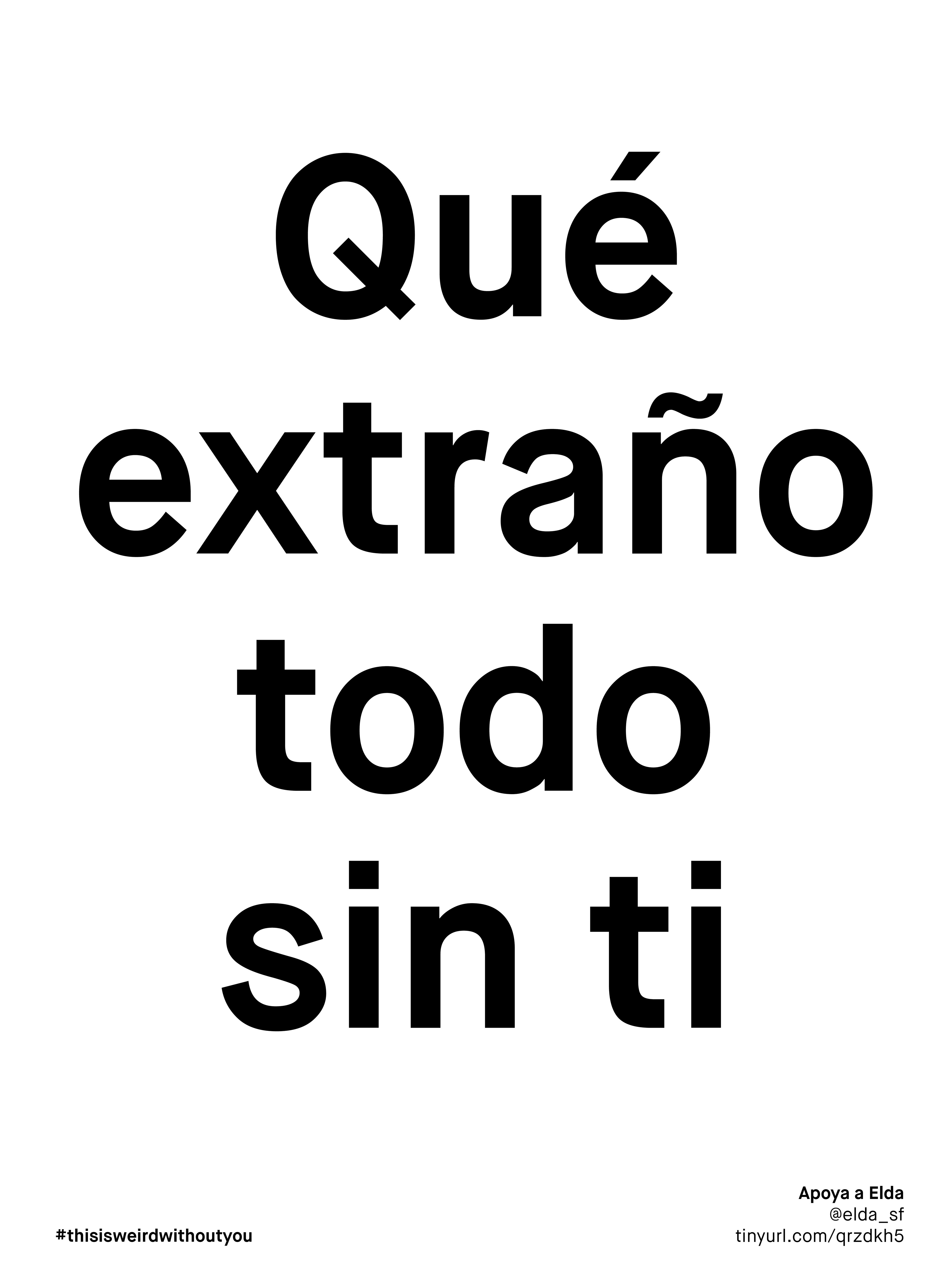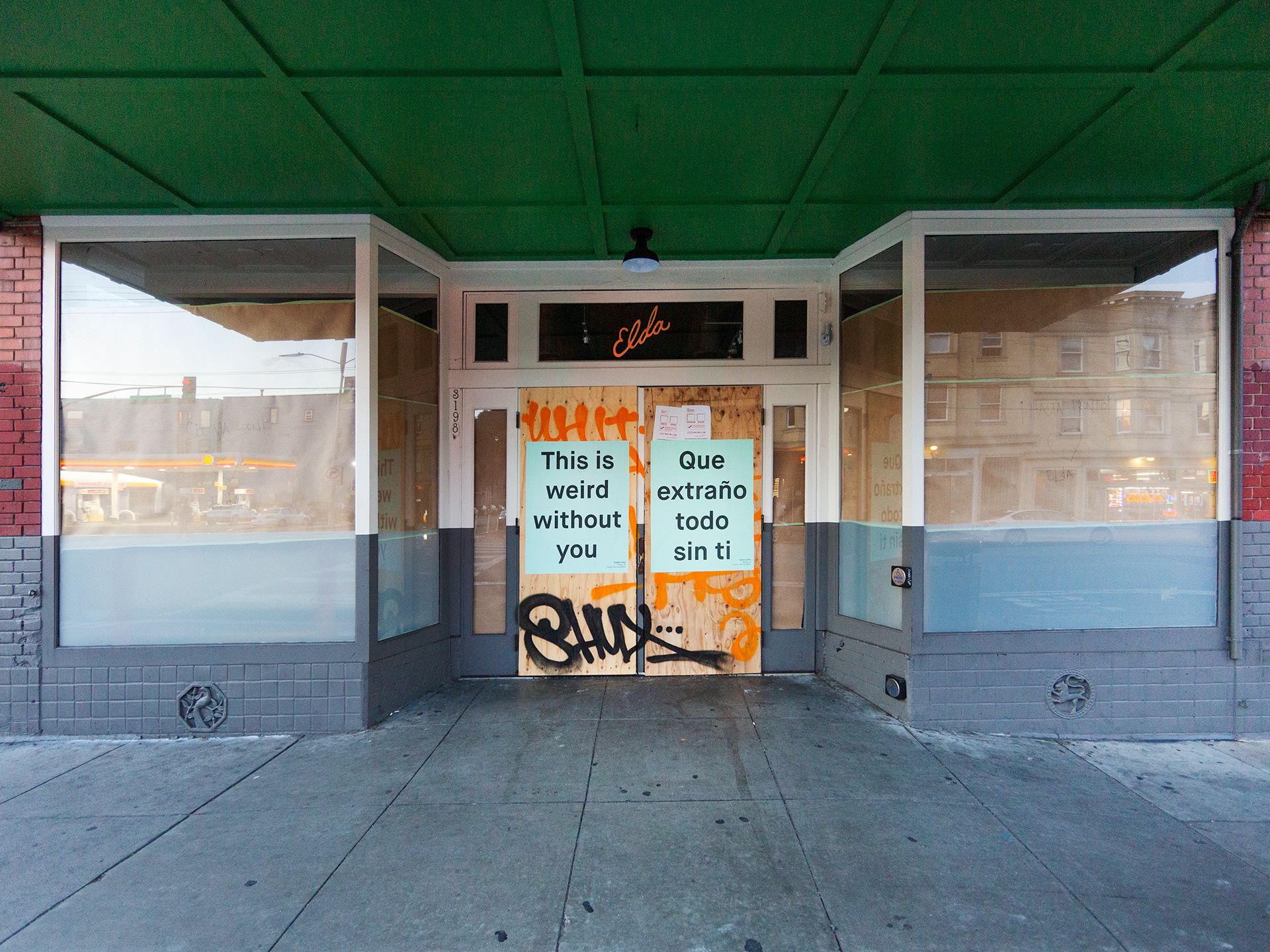 A family-owned restaurant in the Mission District in San Francisco that infuses the flavors of Jalisco
and the western Pacific Mexican district encompassing Guadalajara.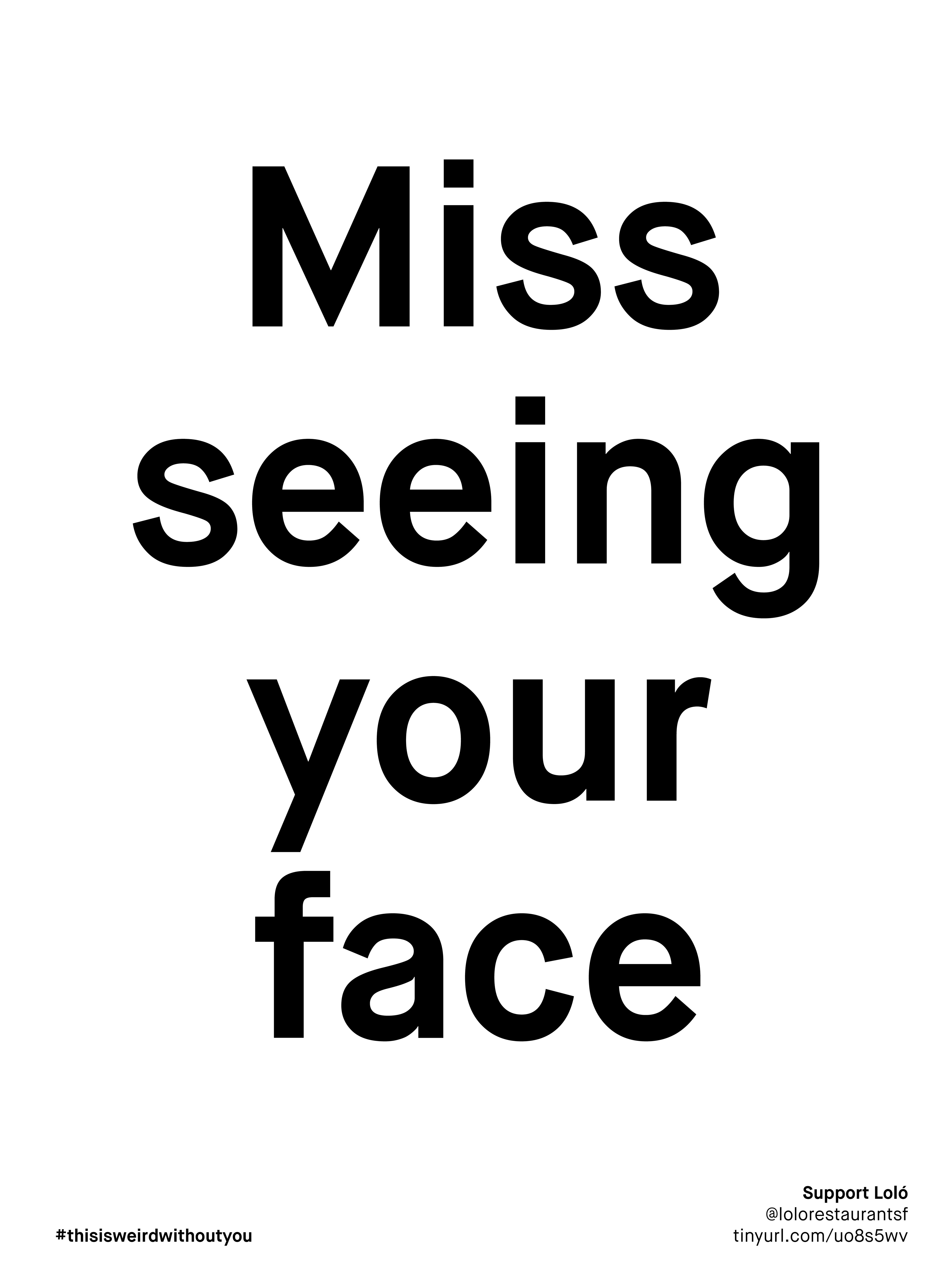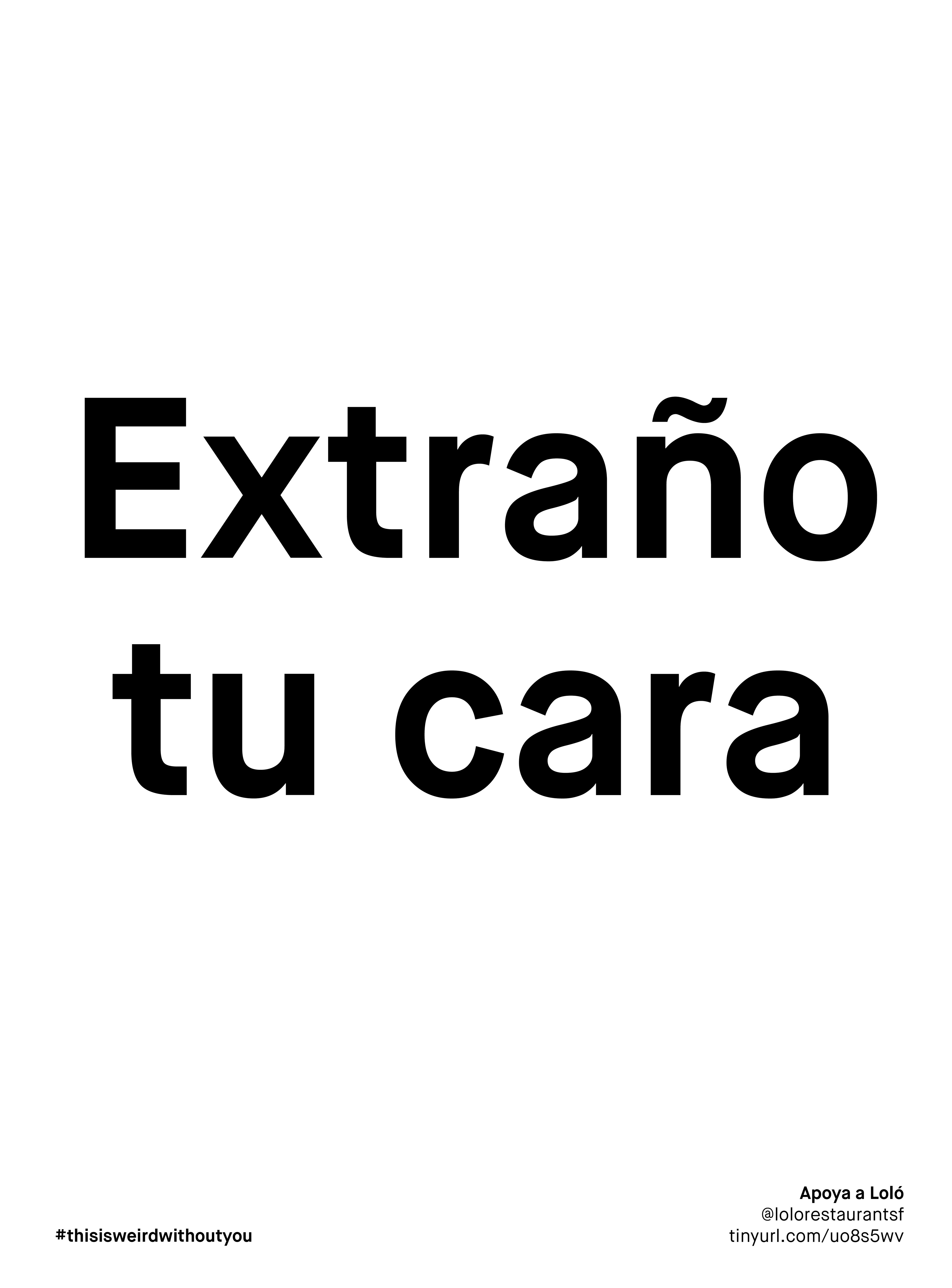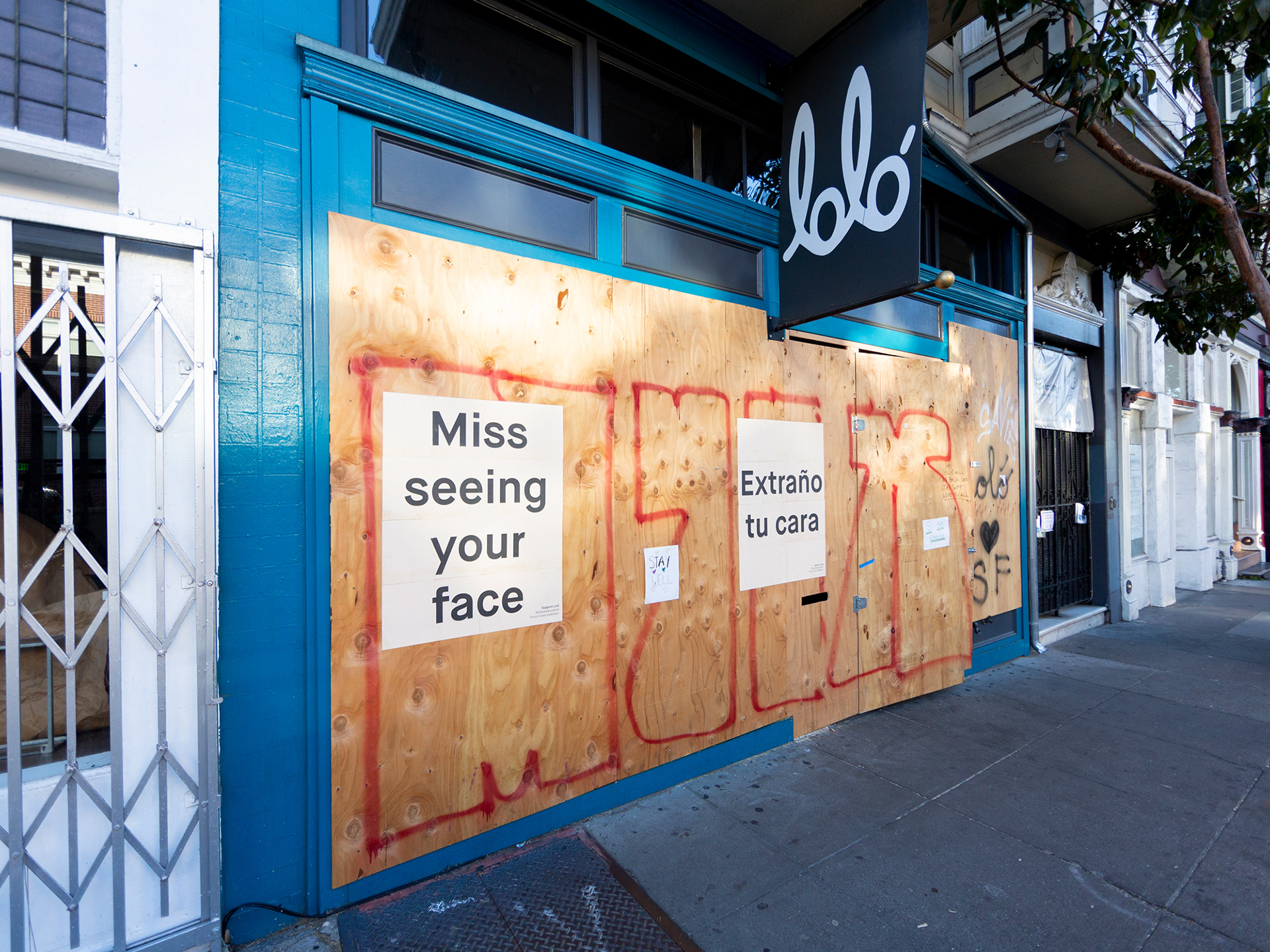 A cocktail bar with vermouth-inspired cocktails. Wildhawk was named after Lola Montez who was an incredibly empowered woman. Wildhawk is located where The Lexington Bar, a historically relevant lesbian bar, once was.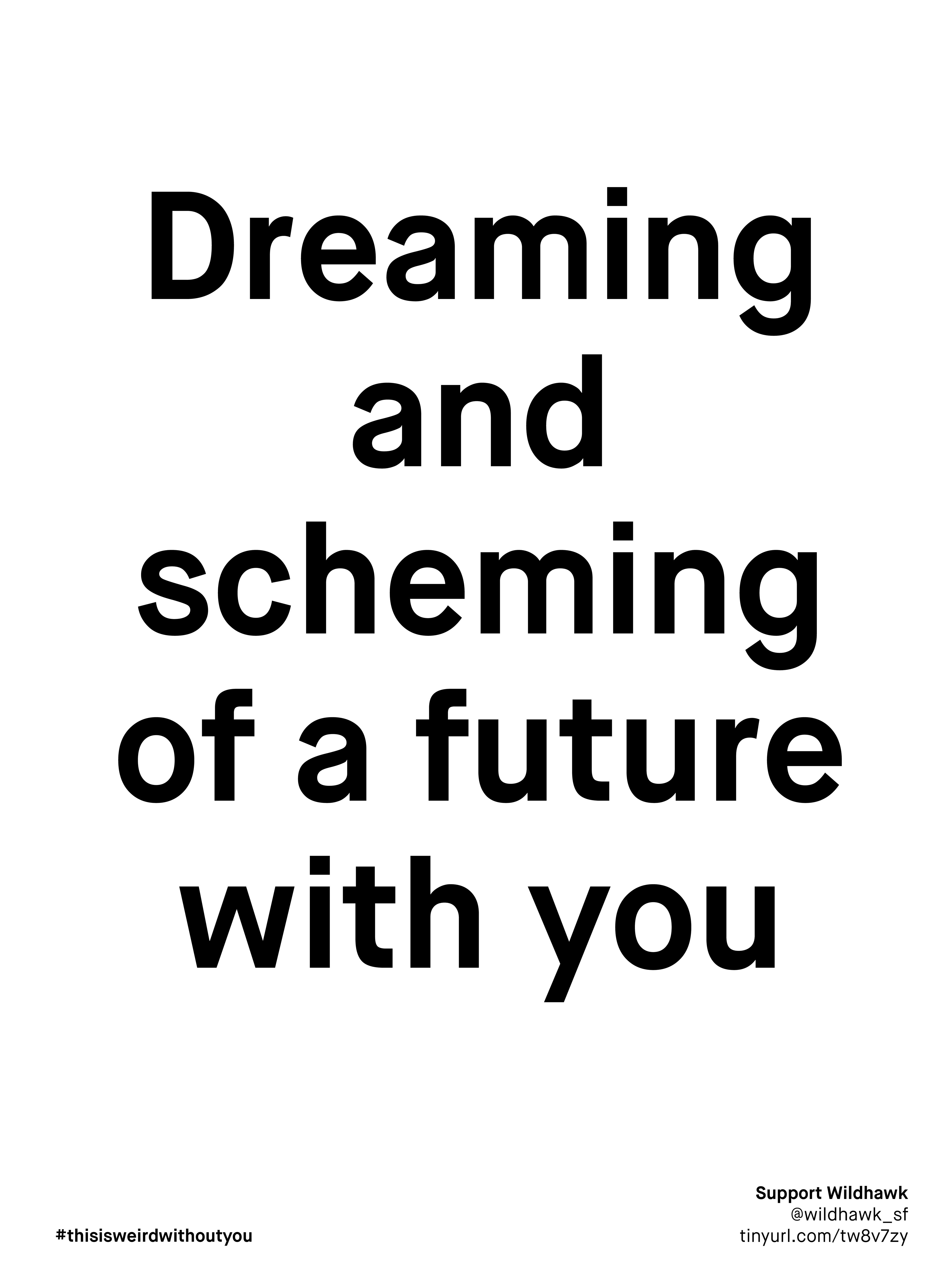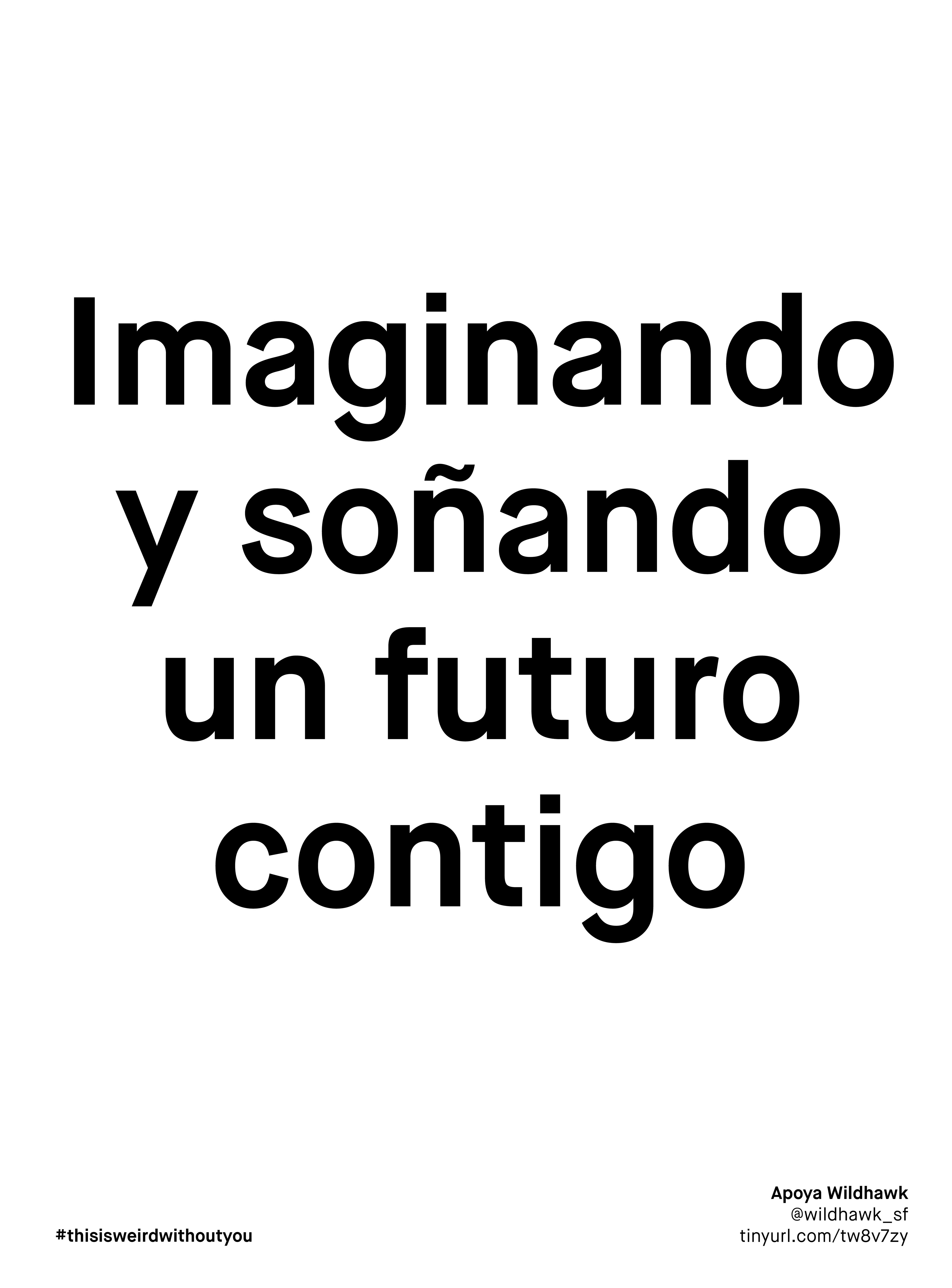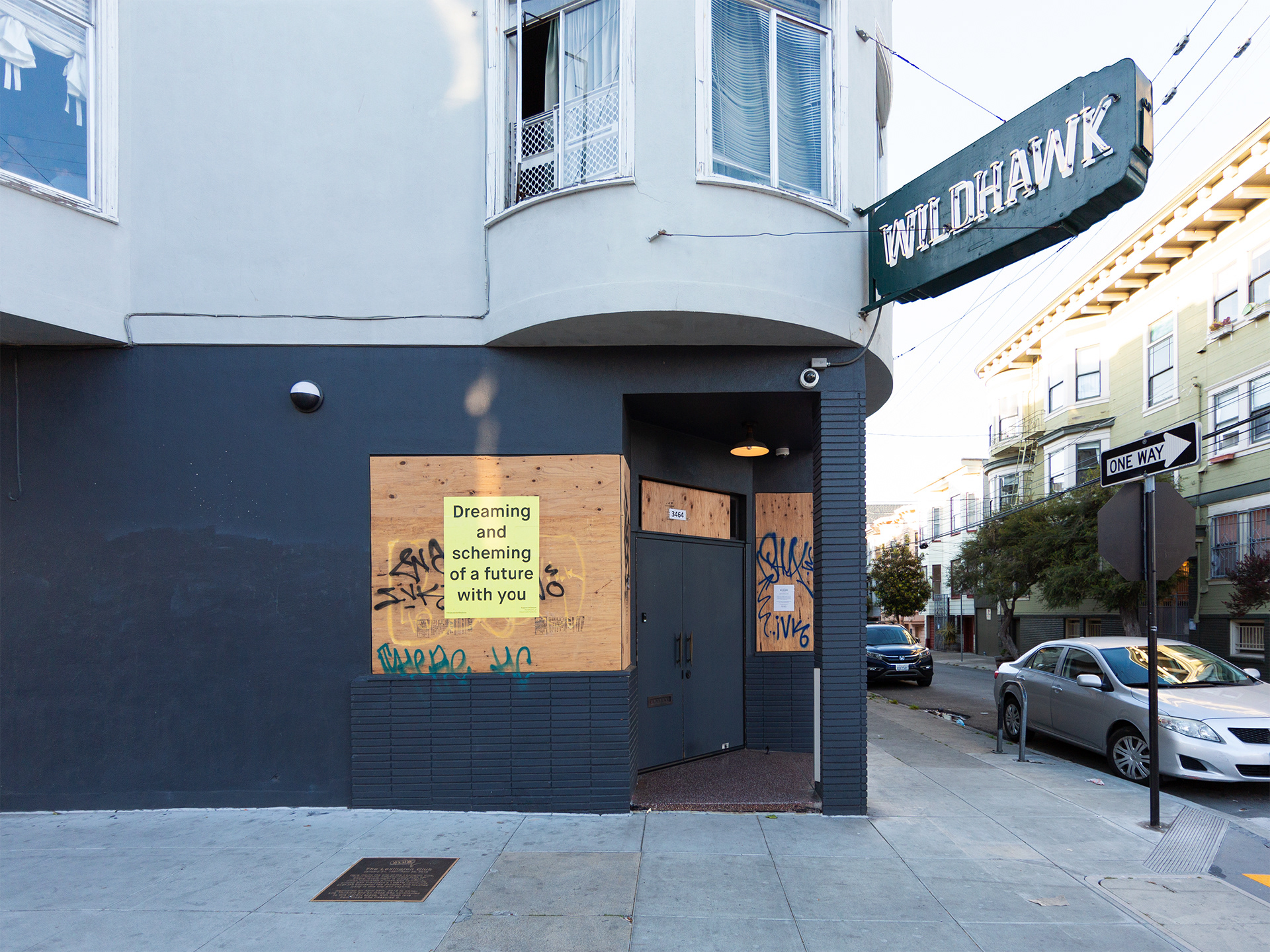 El rio is a queer neighborhood bar and community space in the Mission distrcit in San Francisco
that's been operating since 1978.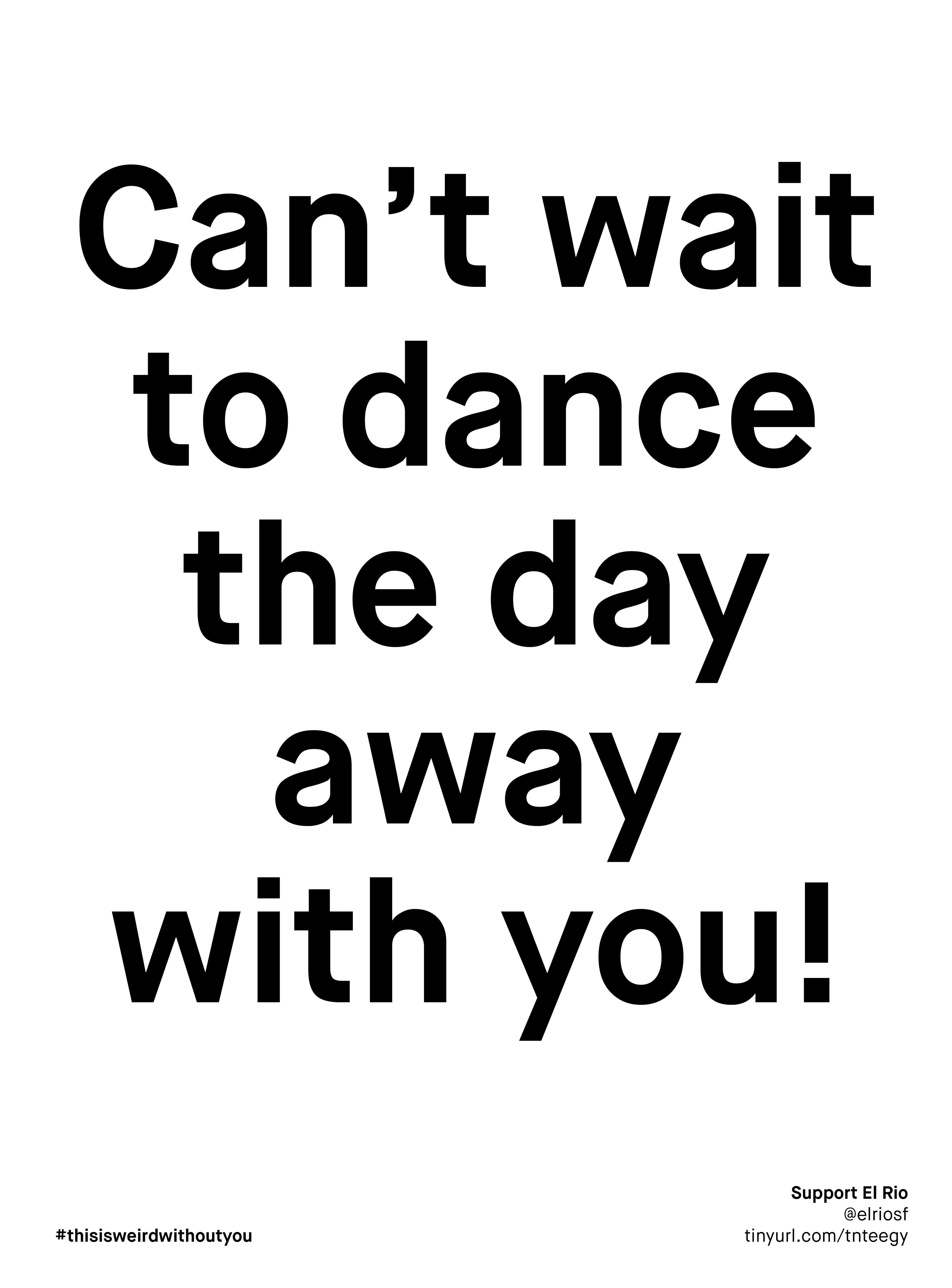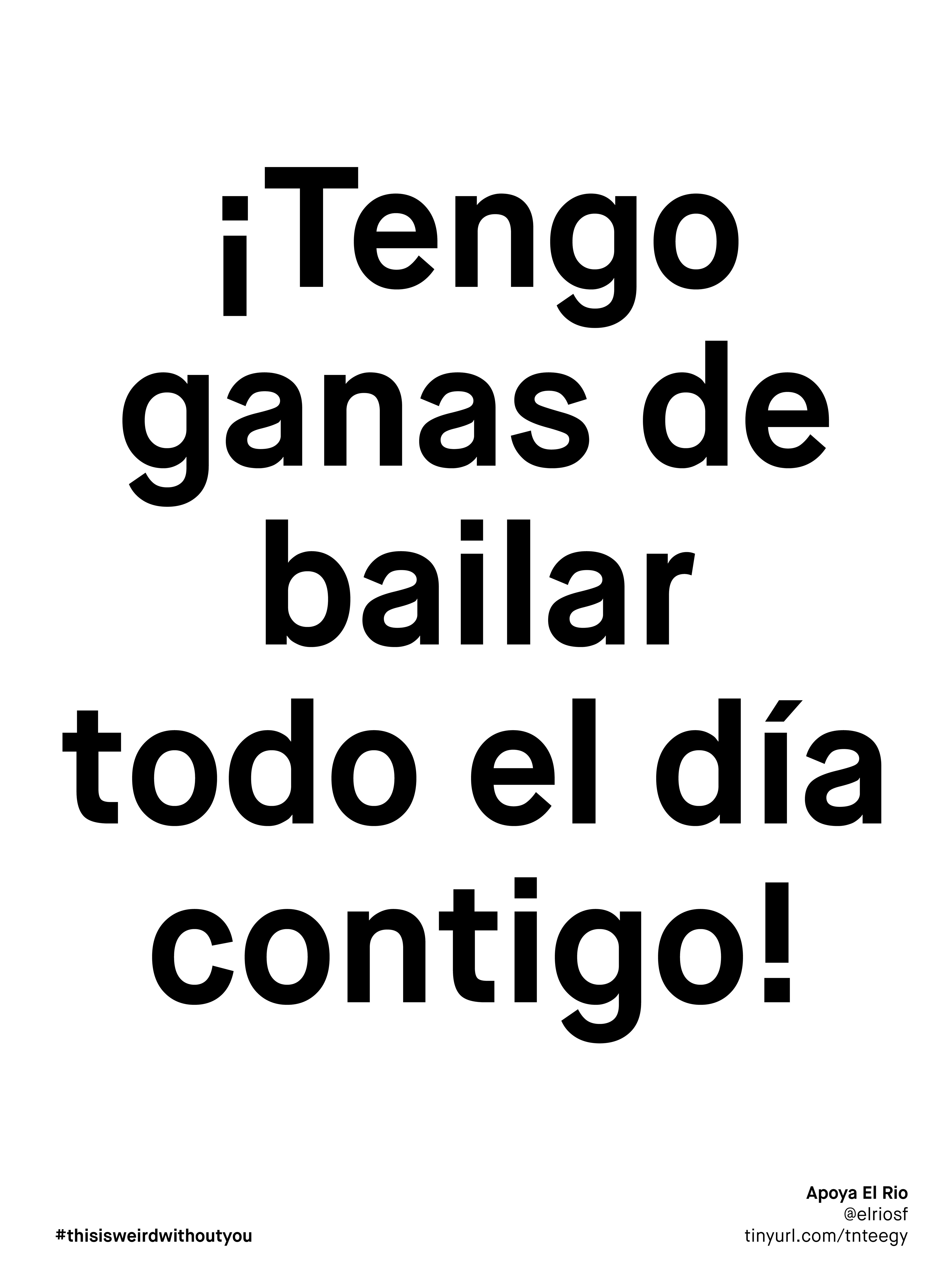 A gay neighborhood bar located in the Castro district. Moby Dick has been operating since the 1980s and it has a giant fish tank. We started going to this bar to see Grace Tower's show
Dick at Nite
, a weekly Wednesday show that ran for 5 years.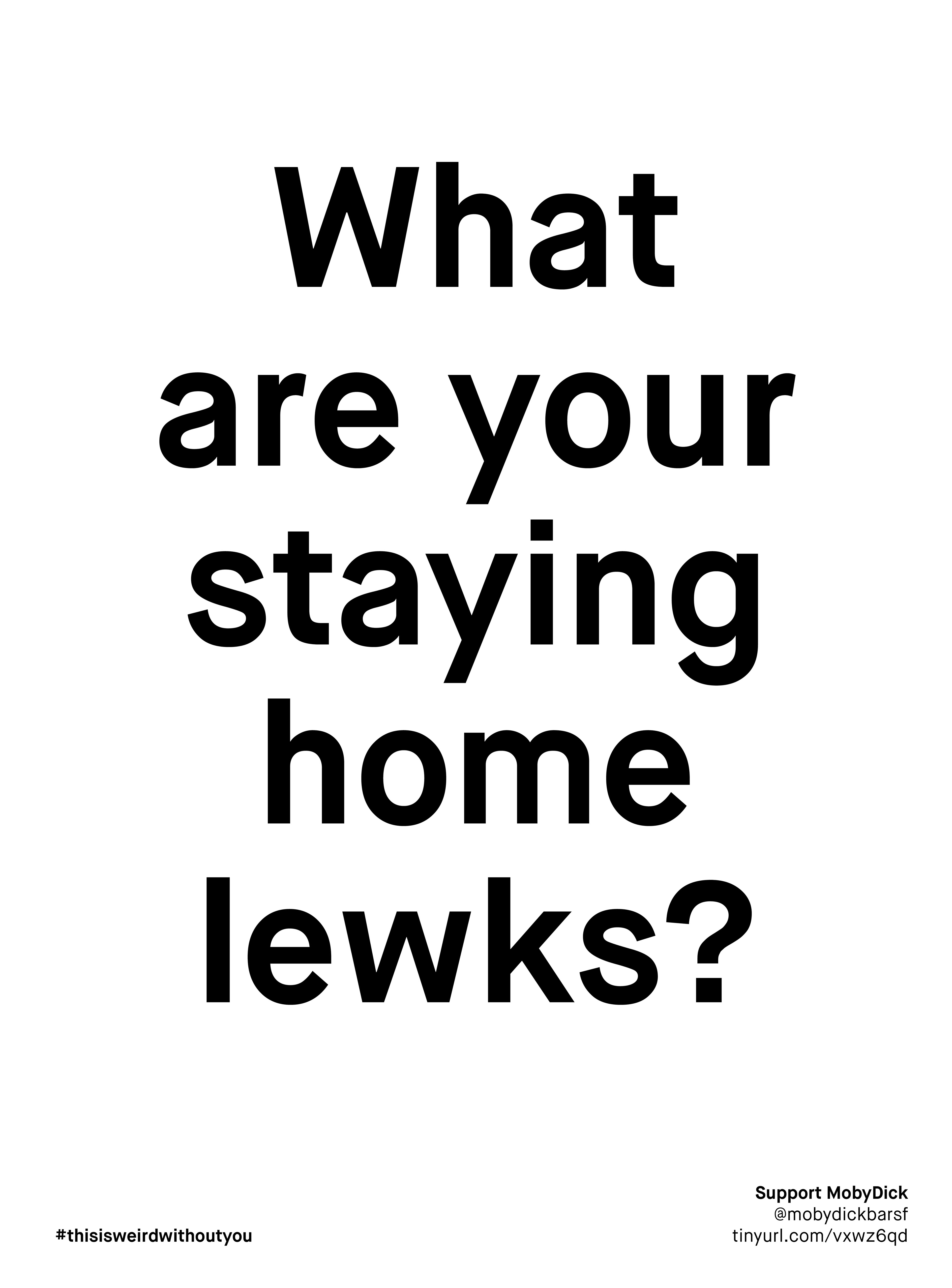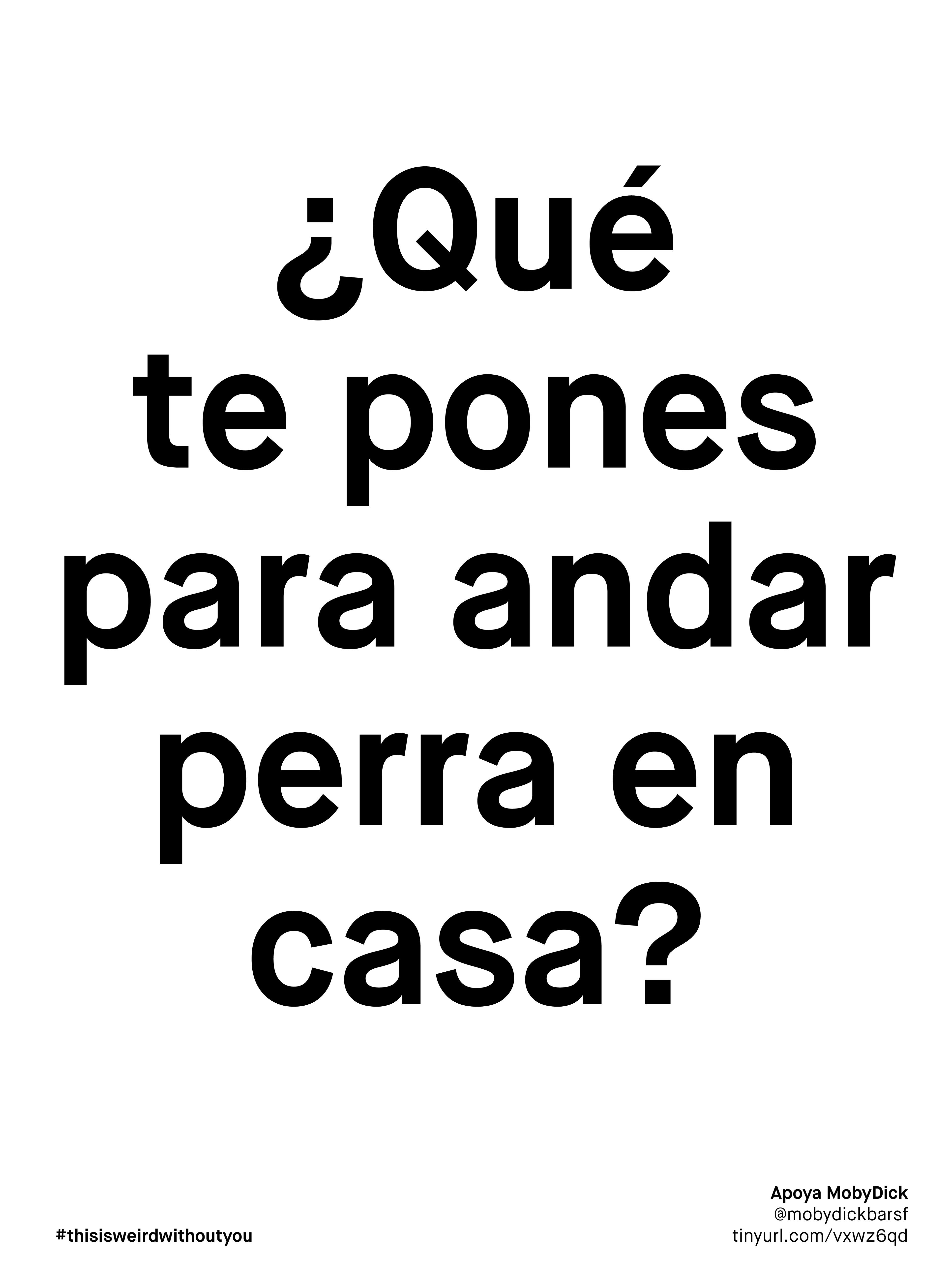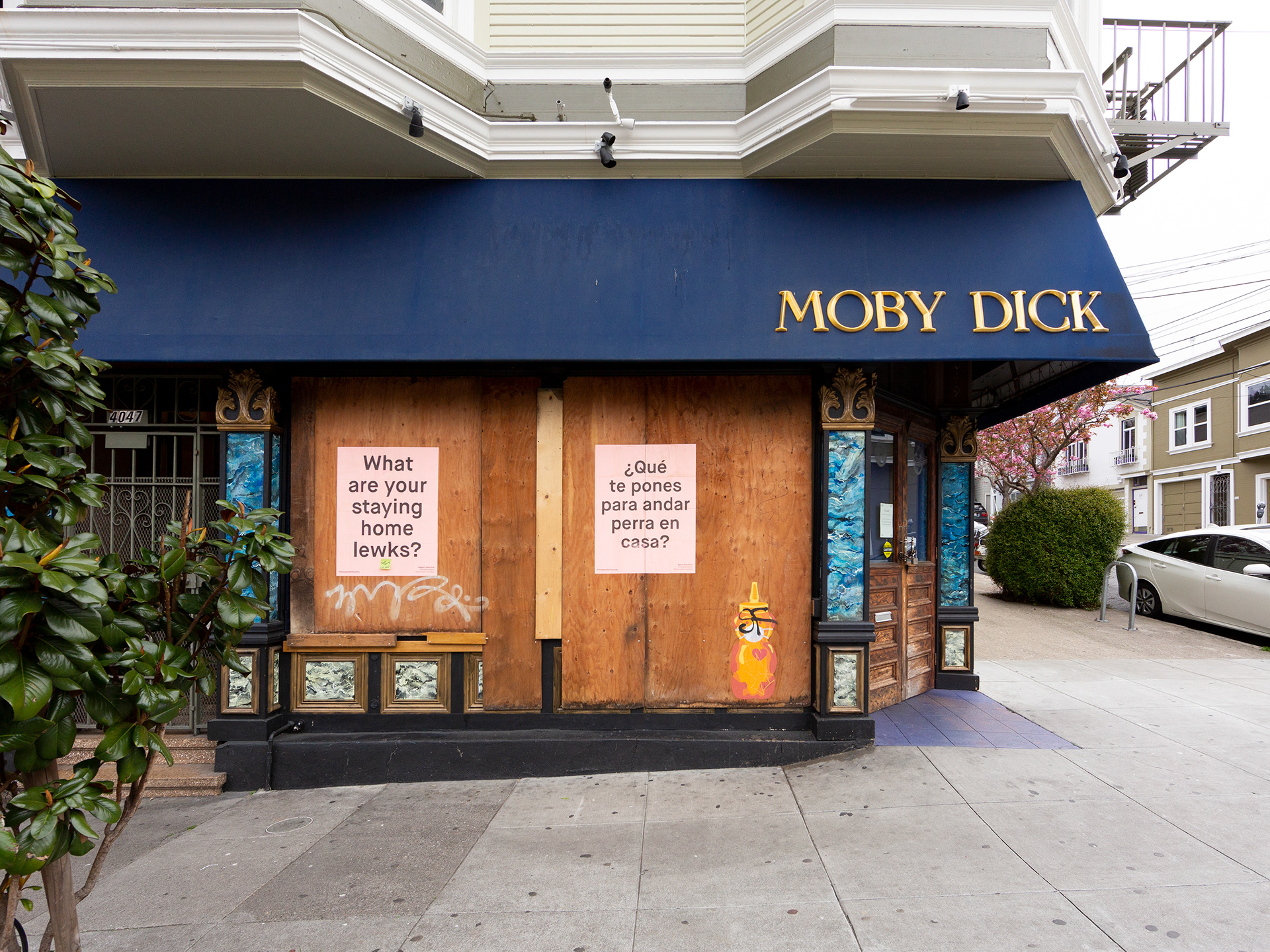 Junior SF is a Latin American inspired neighborhood cocktail bar located in the Mission District. Located a block away from San Francisco General Hospital.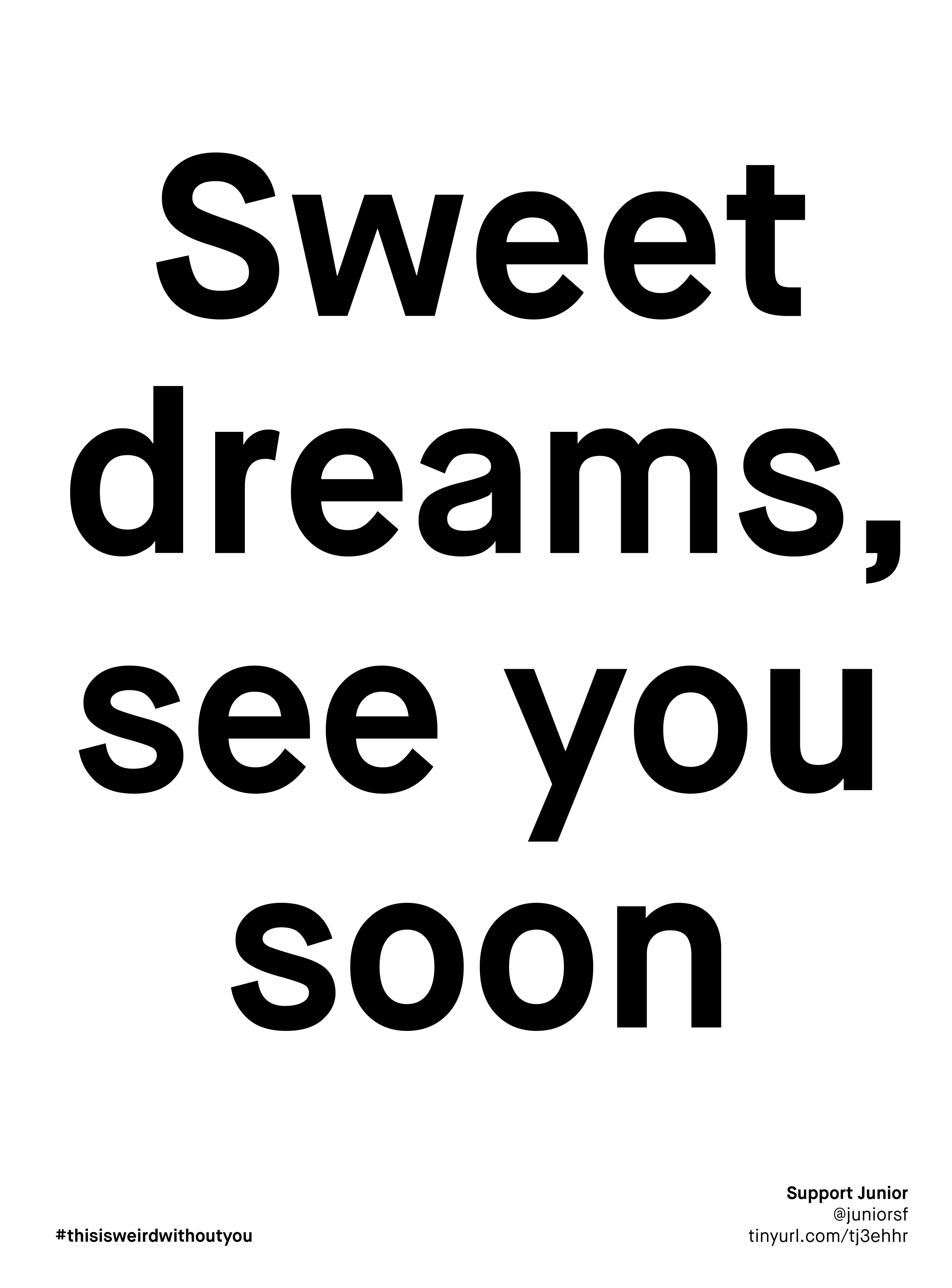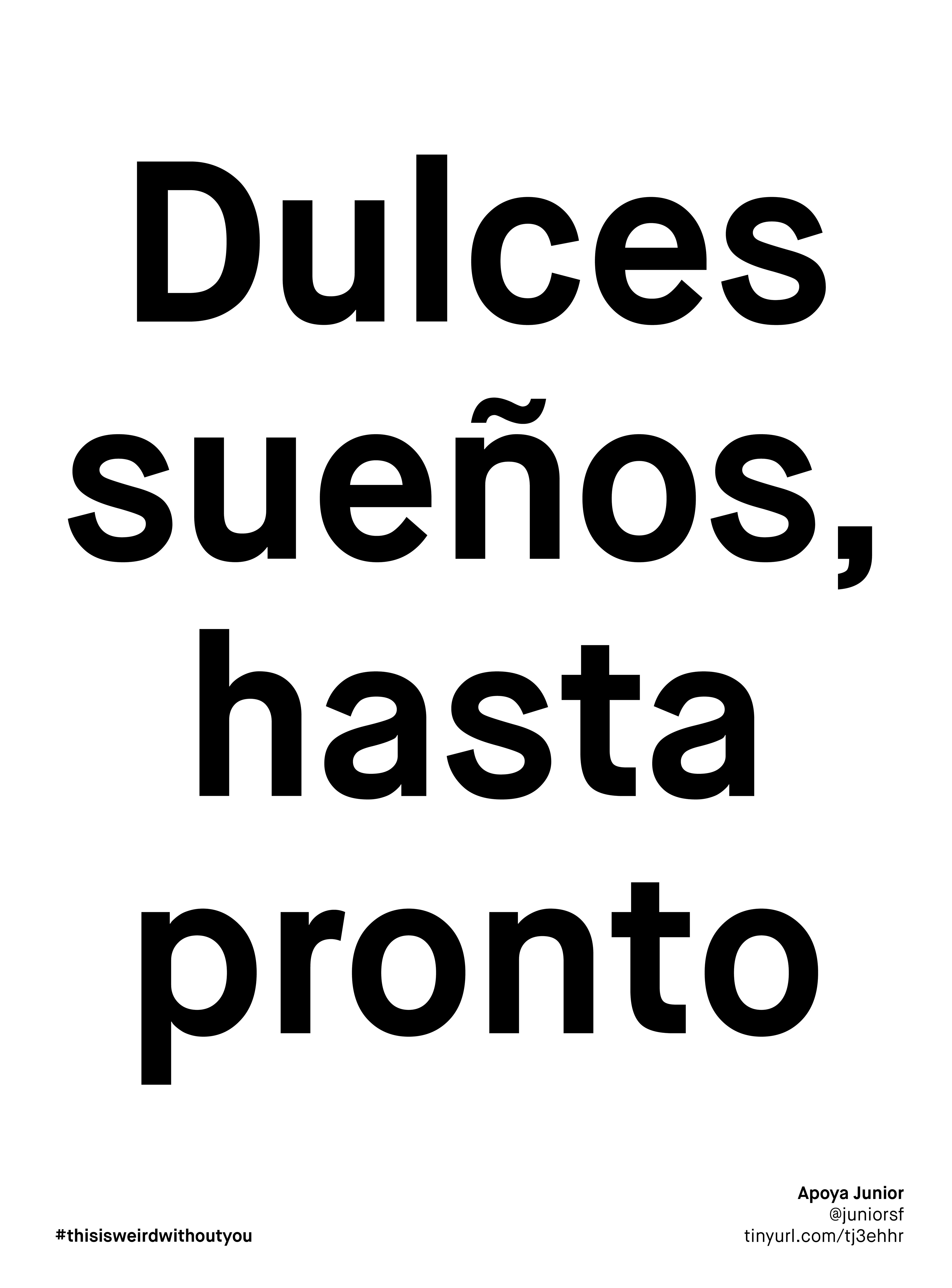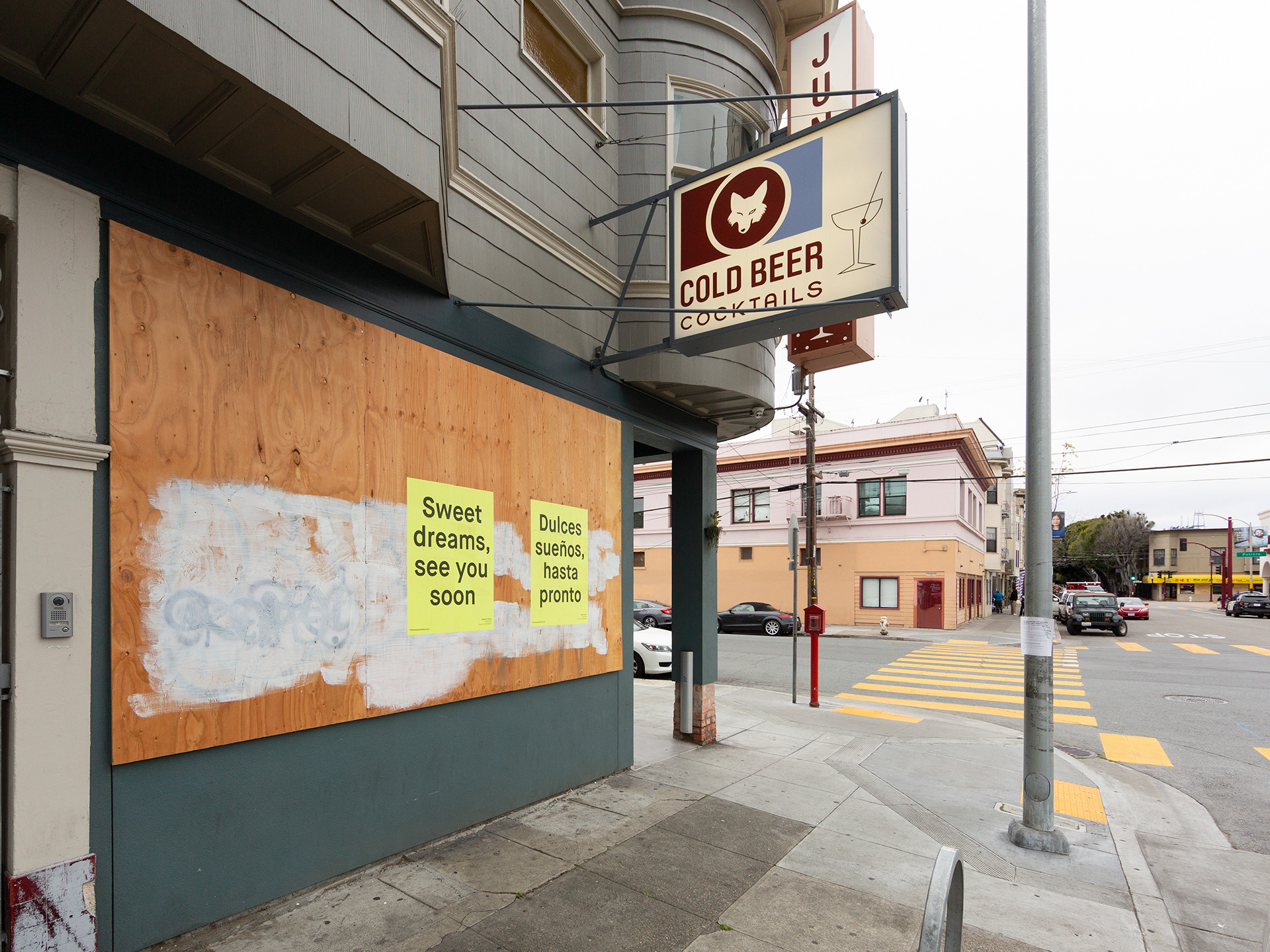 Needles and Pens is an arts space that showcases international and locally-made artist books, self-published zines, magazines, independent press, as well as, hand-made goods, accessories; and visual artwork in the gallery space.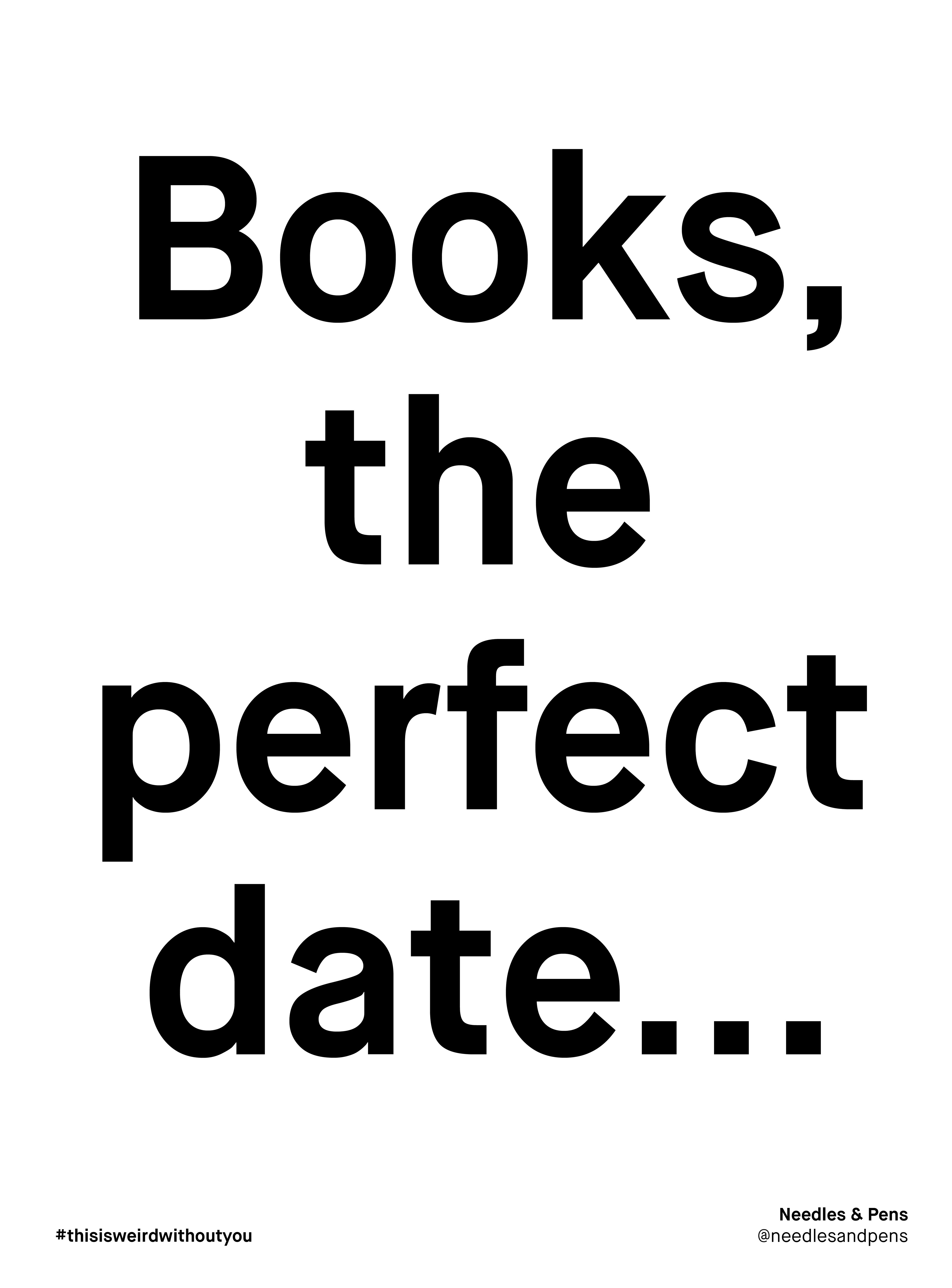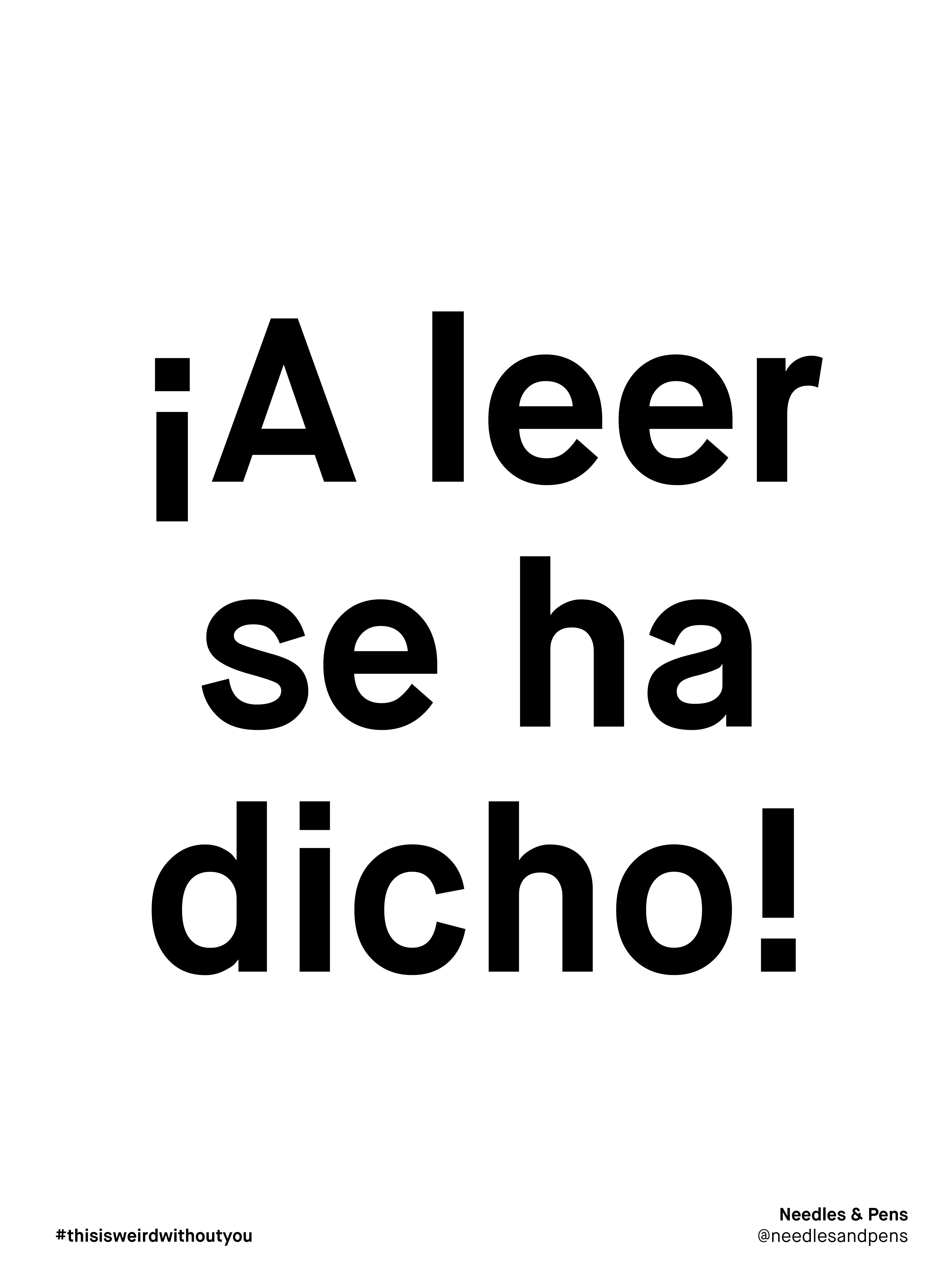 A non-profit organization dedicated to exhibiting the work of artists, while creating public events, residencies and educational initiatives. they aim at creating vibrant conversations about contemporary art and ideas.